Very nice
assemble of
Abandoned Gas Station
, by
Amo Vitam,
German
modeler, from the great
Kartonbau.De
forum. Great photos too. Thanks, Amo Vitam, for this nice. build.
If someone has built one of my models and want to show the photos on the blog, just send e-mail and I'll post it.
Bela montagem do
Abandoned Gas Station
, por Amo Vitam, modelista alemão, lá do grande forum, também alemão,
Kartonbau.De
. Belas fotos também. Obrigado, Amo Vitam.
Se alguém montou algum de meus modelos e quiser mostrar seu trabalho , é só mandar as fotos por e-mail, que eu posto aqui no blog.
Send e-mail to :
mautherous@gmail.com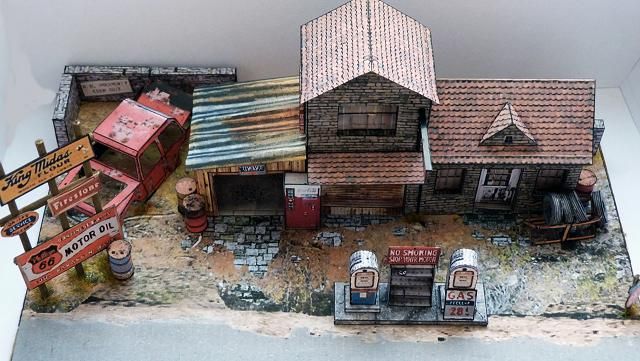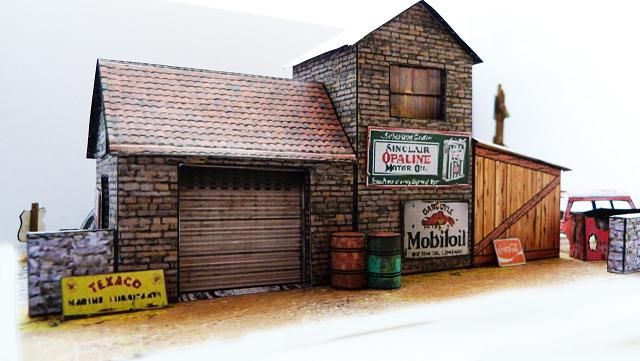 See the original post
with more photos at
Kartonbau.De:
Link:
Abandoned.Gas.Station.Assembled.by.Amo.Vitam
More Papermau`s Gas Stations related posts:
Vintage Service Station - by Papermau - Posto de Gasolina Vintage
Joe`s Garage - by Papermau - Garagem Do Joe
Route 66 Abandoned Gas Station - by Papermau - Download Now!