Just to remember, in the first post, I`ve stoped here: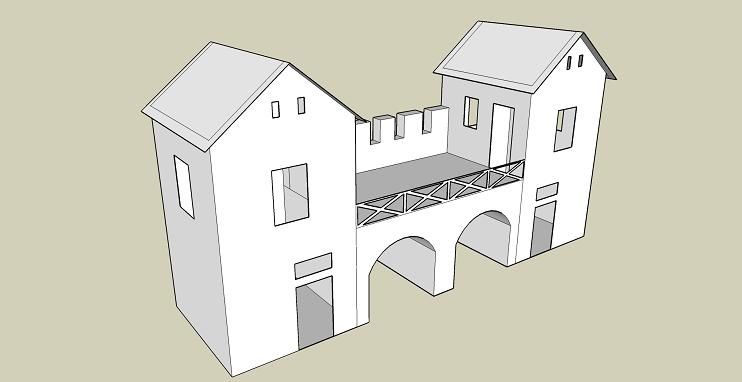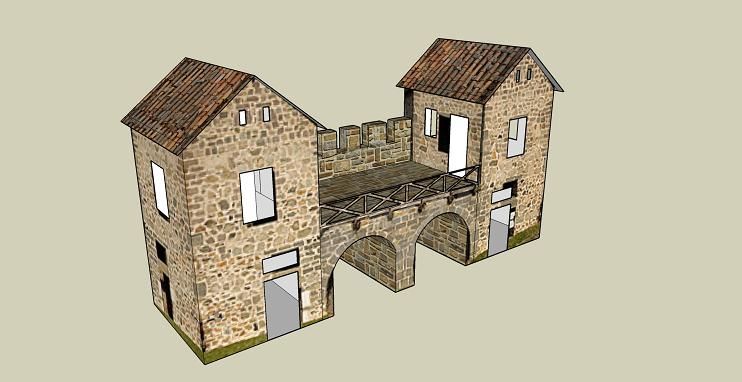 In the first picture above you see that I use the original photo to make the textures, just to mark the location of windows, doors and other details. After everything checked, I delete the textures and work the same photo in MsPaint , to make the textures fit perfectly. So, I apply at the model, part to part.

Na primeira imagem acima você vê que eu uso a foto original como textura, no momento apenas para marcar o local das janela, portas e demais detalhes. Depois de tudo marcado, eu apago as texturas e trabalho a imagem original no MsPaint , para que (as texturas) se encaixem perfeitamente. Então eu aplico novamente no modelo, parte por parte.
More some images of the development of this model, captured from Sketchup :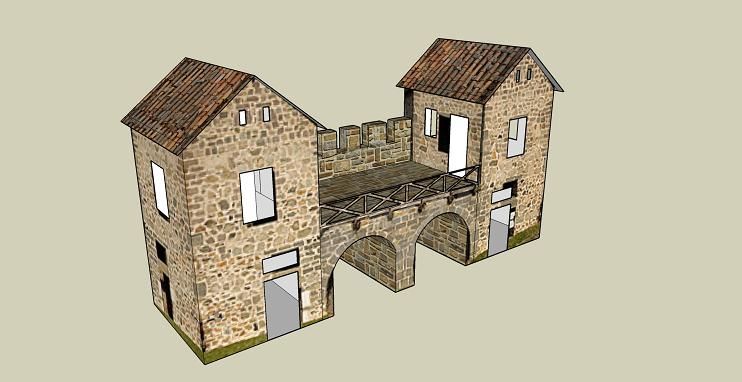 Here, the final model with textures. Other details such as doors and windows are designed after going through the Pepakura to unfold, then the plans are open in MsPaint to design the doors, windows and tabs.

Aqui, o modelo com as texturas definitivas. Outros detalhes, como portas e janelas, são desenhados depois de passar pelo Pepakura, para desdobrar, então os planos são abertos no MsPaint para traçar as portas, janelas e abas.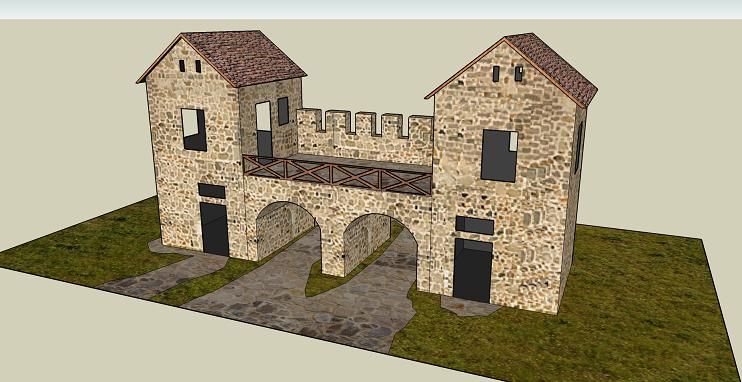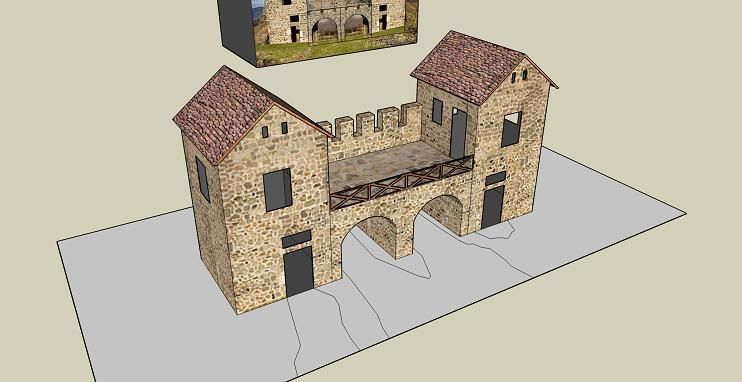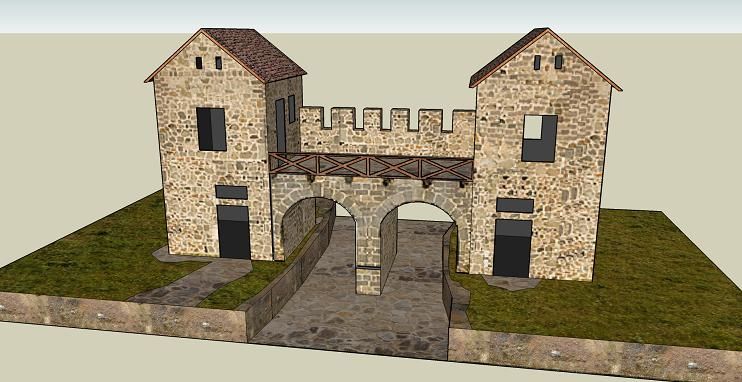 And in these last three images, you can see the development of the base, with the lower gate passage.
The next step is to separate the various parts of the model, and then unfold it in Pepakura.
O próximo passo é separar as várias peças do modelo, para depois desdobrar no Pepakura.
Soon.
More Roman Castrum In Romania related post:
Roman Castrum In Romania - by Papermau - First Part