This is a simple paper model
of a
House with Veranda.
The complete model occupies
only three sheets of paper, including the base.
If you
liked it,
you can
download the templates easily
, direct from
Google Drive. A great weekend for all!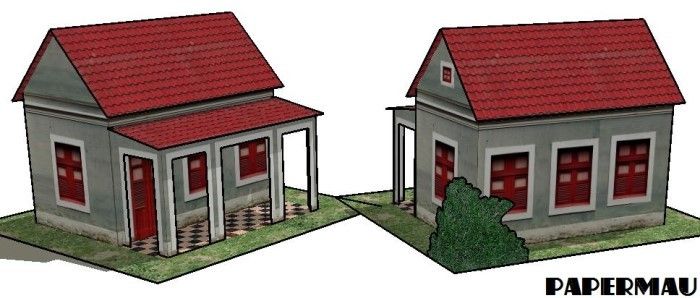 Este é um modelo de papel bem simples
de uma
Casa com Varanda
. O modelo todo
ocupa três folhas de papel, incluindo a base
. Se você gostou, pode
baixar os templates facilmente
, direto do
Google Drive.
Bom final de semana para todos!

Download:
House.With.Veranda.Paper.Model.by.Papermau.Download.Now!
More Papermau Original Paper Models related posts:
Rose Hotel And Chinese Restaurant Paper Models - by Papermau
Santa Claus` Work Shop - by Papermau - Casa do Papai Noel
Brazilian Abandoned House - by Papermau - Download Now
Little Store Building Desktop Model - by Papermau - Pequena Loja