Designed by Paperlegend, pack organized by Sabidiet and with HD Textures made by Hypatia
, here is a wonderful
paper model version of Link
, from
The Legend of Zelda: The Wind Waker videogame.
-
You will find the model in two formats
:
PDF and PDO (Pepakura)
, so you can
print the model with the PDF format and use the PDO format as guide,
because it
can be visualized in 3D.
If you don`t have
Pepakura Viewer Free Version
yet, the
link to download
is at the
end of this post.
- And you can also
change the textures in Pepakura version
, using the
Pepakura Viewer itself.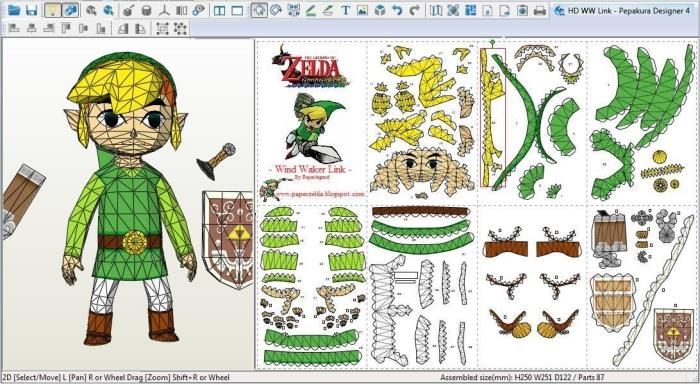 Com design de Paperlegend, pack organizado por Sabidiet e texturas HD criadas por Hypatia
, aqui está uma belíssima
versão em papel do Link
, personagem do
videogame The Legend of Zelda: The Wind Waker.
-
Você encontrará o modelo em dois formatos: PDF e PDO (Pepakura),
então você pode usar o
PDF para imprimir as peças e o PDO como guia de montagem
, já que com ele você pode
visualizar o modelo em 3D.
Se você ainda não tem o programa
Pepakura Viewer Versão Gratuíta,
o
link para baixá-lo
se encontra no
final deste post.
- E você ainda pode
mudar as texturas na versão Pepakura
, usando o próprio
Pepakura Viewer.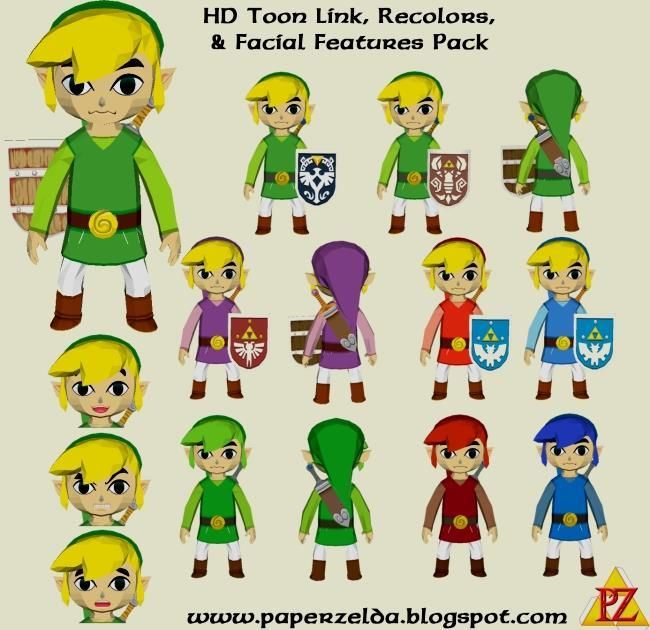 Link to download the model:
The.Legend.Of.Zelda.Link.Paper.Model.With.Several.Textures.by.Paper.Zelda
Link to Pepakura Viewer Free Version:
Pepakura.Viewer.Free.Version.Official.Page
More Paper Models of Videogame Characters related posts:
Super Smash Brothers - Mario and Luigi Paper Models - by Ignatius - via DeviantArt
Niko, The Pirate Paper Model - by SqueezyCheeseCake
Majora's Mask - Skull Kid Paper Model - by Nintendo Papercraft
Pikmin - Captain Olimar Paper Model - by Paperlegend