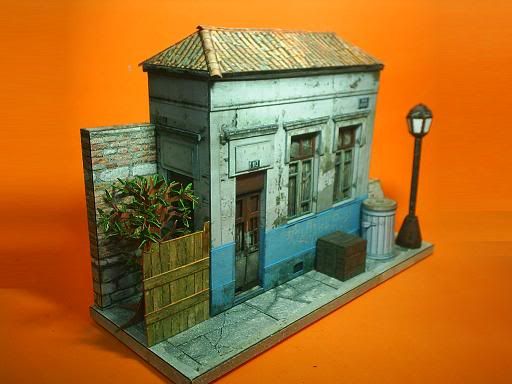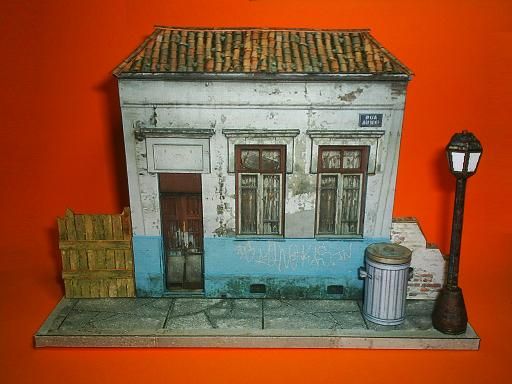 This house really exists. It is located in São Paulo and is one of hundreds of old houses, with different features that make them unique. Unfortunately all of them are doomed to disappear, it is by abandonment and invasion of drug users, who steal even the pipes of the walls, or by real estate speculation.
This model was originally posted here in September 26, 2011.
Esta casa realmente existe. Ela fica em São Paulo e é uma das centenas de casas antigas, com peculiaridades que as fazem únicas. Infelizmente todas elas estão fadadas a desaparecer, seja pelo abandono e invasão de usuários de drogas, que roubam até mesmo os antigos canos de cobre das paredes, ou pela especulação imobiliária.
Este modelo foi originalmente postado aqui no blog em 26 de setembro de 2011.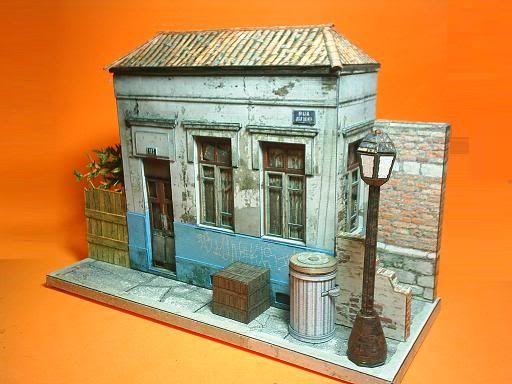 Download:
Toys.In.The.Attic.by.Papermau.Brazilian.Abandoned.House
About Toys In The Attic by Papermau:
Toys in the Attic is the third album by American rock band Aerosmith, released in April 1975. Is also a name of a 1963`s drama movie with Dean Martin and Geraldine Page. Now, because this is a really nice name, this will be the name of a new session of Papermau`s blog. In this session I will share old original and exclusive paper models posted more than a year here in the blog. It's a way of not letting these models get lost among over 3,000 posts in a year and a half of existence of the blog.
Toys in the Attic (Brinquedos no Sotão) é o nome do terceiro album da banda norte-americana de rock Aerosmith, lançado em 1975. É também o nome de um drama para o cinema de 1963 chamado aqui no Brasil de Na Voragem das Paixões, que contava no elenco com Dean Martin (o parceiro do Rat Pack e de Jerry Lewis) e Geraldine Page. Agora, porque eu acho esse um título muito legal, Toys in the Attic será o nome de uma nova sessão do blog Papermau. Nesta sessão eu publicarei antigos modelos de papel originais e exclusivos postados há um ano ou mais. Esta é a maneira que encontrei para que estes modelos não fiquem perdidos e esquecidos entre mais de três mil postagens feitas em um ano e meio de existência do blog.
More Toys In The Attic related posts:
Toys In The Attic - by Papermau - Volkswagen Transporter Van Brazilian Kombi
Toys In The Attic - by Papermau - Red Dog Saloon Paper Model
Toys In The Attic - by Papermau - Greek Temple Paper Model
Toys In The Attic - by Papermau - Brick Street Diorama