Created by my friend
, the
Austrian designer and modeler Christopher
, from
Papier Schnitzel
website, this
little Rickshaw paper model
is perfect for
Dioramas, RPG And Wargames between 25mm and 30mm
.
Chris says: - "Build as many rickshaws as you like. Build them with or without the rain roof and in different textures and colors. Ideal for roleplaying or wargames. Combine with paper, plastic or metal miniatures."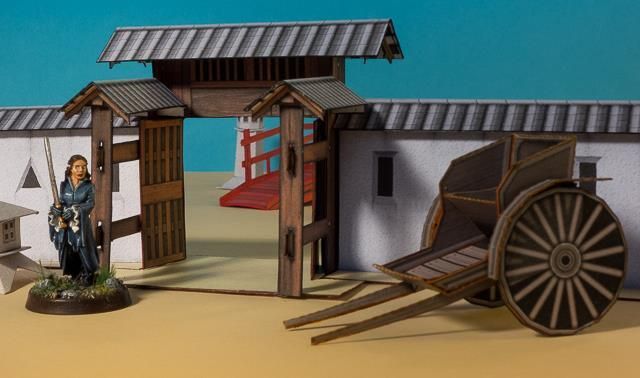 Criado por meu amigo
, o
designer e modelista austríaco Christopher
, do site
Papier Schnitzel
, este
pequeno modelo de papel de um Riquixá
é
perfeito para Dioramas, RPG e Wargames entre 25mm e 30mm.
Chris diz: - "Construa tantos riquixás quanto queira .Construa-os com ou sem o capota e em diferentes texturas e cores. Ideal para roleplaying ou wargames. Combine com miniaturas de papel, plástico ou metal."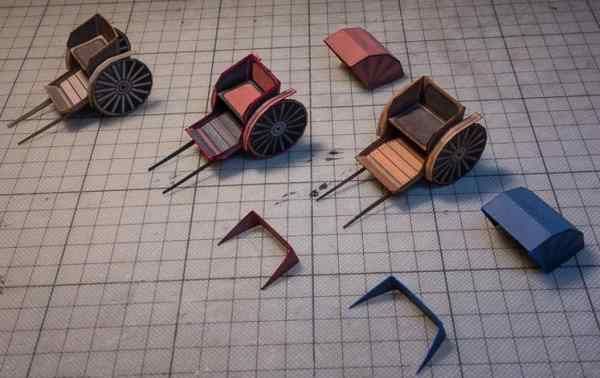 Link:
Samurai.Castle.Builder.Rickshaw.Paper.Model.For.Dioramas.RPG.And.Wargames.by.Papier.Schnitzel
More Paper Models for Dioramas, RPG and Wargames related posts:
Acessories For RPG And Dioramas - by Stones-Edges
Old Factory Paper Model - by Jlhcorp - via Deviant Art
Table Top RPG Games - by Zio Prudencio - Jogos de RPG
Buildings For RPG Games - by GHQ Models