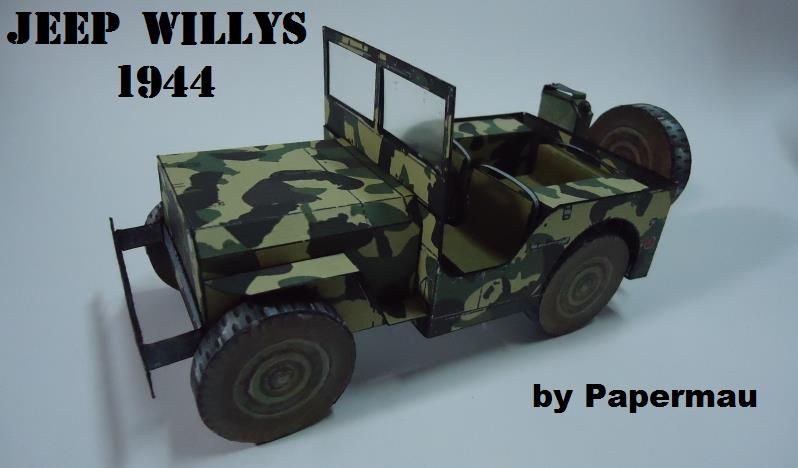 Here are some advances about the Jeep Willys 1944 Paper Model. I tried to make it the most easy-to-build possible. Still need to fix some errors in the templates, add tabs and redo some small measures. I think tomorrow I will be able to post the model for download.
I need to make instructions too.
Aqui estão alguns avanços no Jeep Willys 1944 Paper Model. Eu tentei fazê-lo o mais fácil de montar possível. Ainda falta consertar alguns erros nos templates, adicionar abas e refazer algumas pequenas medidas. Eu creio que amanhã já poderei postar o modelo para download.
Preciso fazer as instruções de montagem também.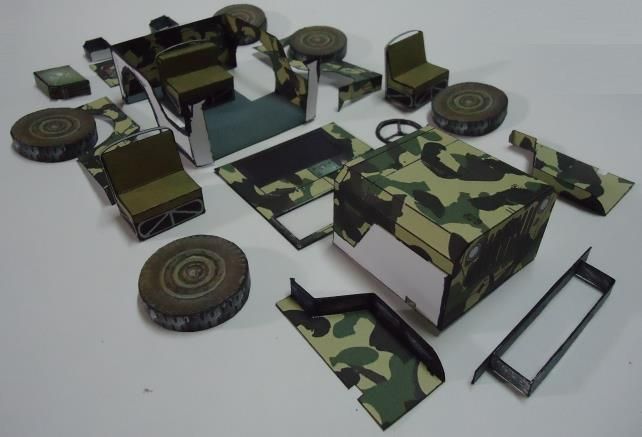 More Jeep Willys 1944 Paper Model related posts:
Jeep Willys 1944 Paper Model - by Papermau - Next Project
Jeep Willys 1944 Paper Model - by Papermau - The Test Build
Jeep Willys 1944 Paper Model - by Papermau - First Templates