A castrum
was a fortified military building by the ancient
Romans
, sometimes reconstructed.
This model is freely based
in a gate entrance located at
Porolissum
, an ancient
Roman
city in
Dacia
,
Romania.
Porolissum
was an ancient
Roman
city in
Dacia
. Established as a military camp in
106
during
Trajan's Dacian Wars,
the city quickly grew through trade with the native
Dacians
and became the capital of the province
Dacia Porolissensis
in
124.
The site is one of the largest and best-preserved archaeological sites in modern-day
Romania
.
Porolissum
foi uma cidade
Romana
na
Dácia.
Fundada em
106 d.C
. como um campo militar, e em
124 d.C.
tornou-se a capital da
Dácia Porolissensis
. Situada próxima a cidade de
Moigrad, em Salaj,
é um dos mais bem preservados sítios arqueológicos da
Romênia.
Some Images Of The Development Of This Model, captured from Sketchup :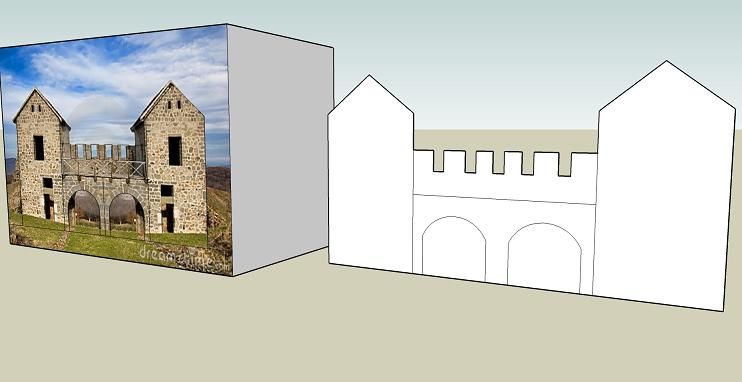 In the first image above the original photo, as with some sketches, only the outline of the castle. In the second image, the outline is posted here and in the third image it is "pulled", it being in 3D.

Na primeira imagem acima a foto original, já com alguns esboços , somente o contorno do castelo. Na segunda imagem, o contorno é destacado e aqui na terceira imagem ele é "puxado", ficando em 3D.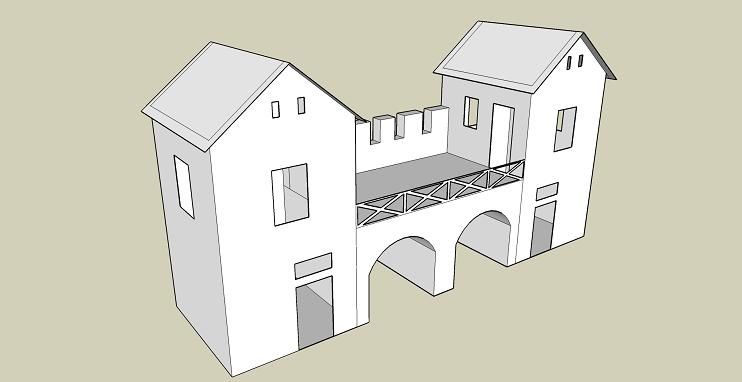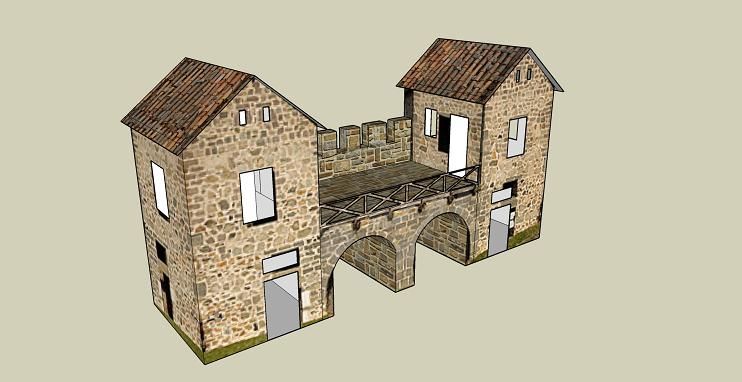 In the first picture above you see that I use the original photo to make the textures, just to mark the location of windows, doors and other details. After everything checked, I delete the textures and work the same photo in MsPaint , to make the textures fit perfectly. So, I apply at the model, part to part.

Na primeira imagem acima você vê que eu uso a foto original como textura, no momento apenas para marcar o local das janela, portas e demais detalhes. Depois de tudo marcado, eu apago as texturas e trabalho a imagem original no MsPaint , para que (as texturas) se encaixem perfeitamente. Então eu aplico novamente no modelo, parte por parte.
More soon...