Here is
the
Route 66 Abandoned Gas Station
, but it does not seem abandoned, oh, no. In fact this is the famous
Route 666 Damned Gas station
, and it is located at some point of the Route 66, just at
midnight of august, 13
. Yes, just one time in year. Poor man who parks his car in this place, because this will be the
last stop forever
...
Eis o
Route 66 Abandoned Gas Station
, mas ele não parece abandonado, ah , não. Na verdade, este é o famigerado Posto De Gasolina Amaldiçoado da Rota 666, e só aparece em algum ponto da Rota 66 à
meia-noite de treze de agosto
. Isso mesmo, somente uma vez por ano. Coitado daquele que parar seu carro neste posto, pois será a
última parada de toda sua vida...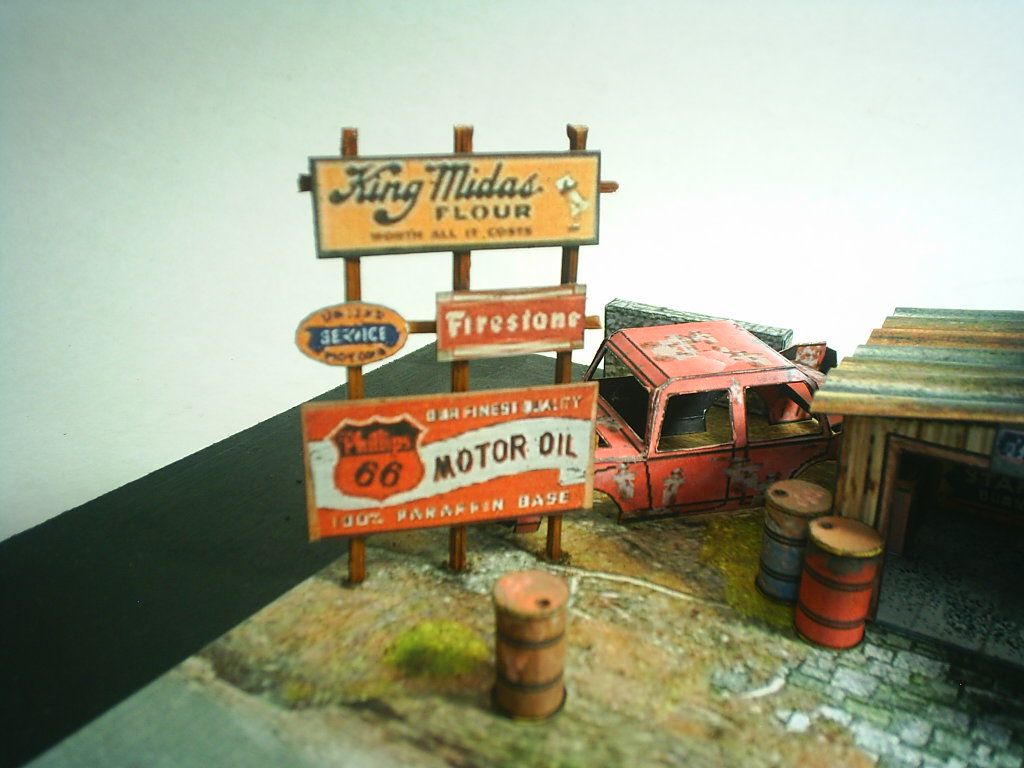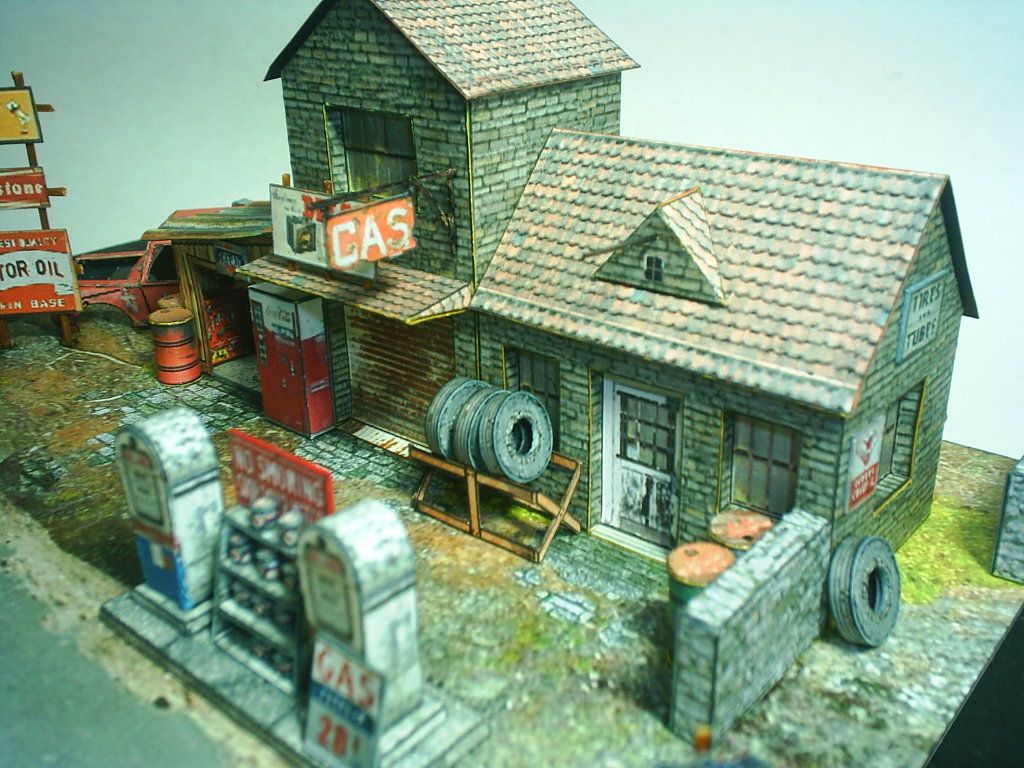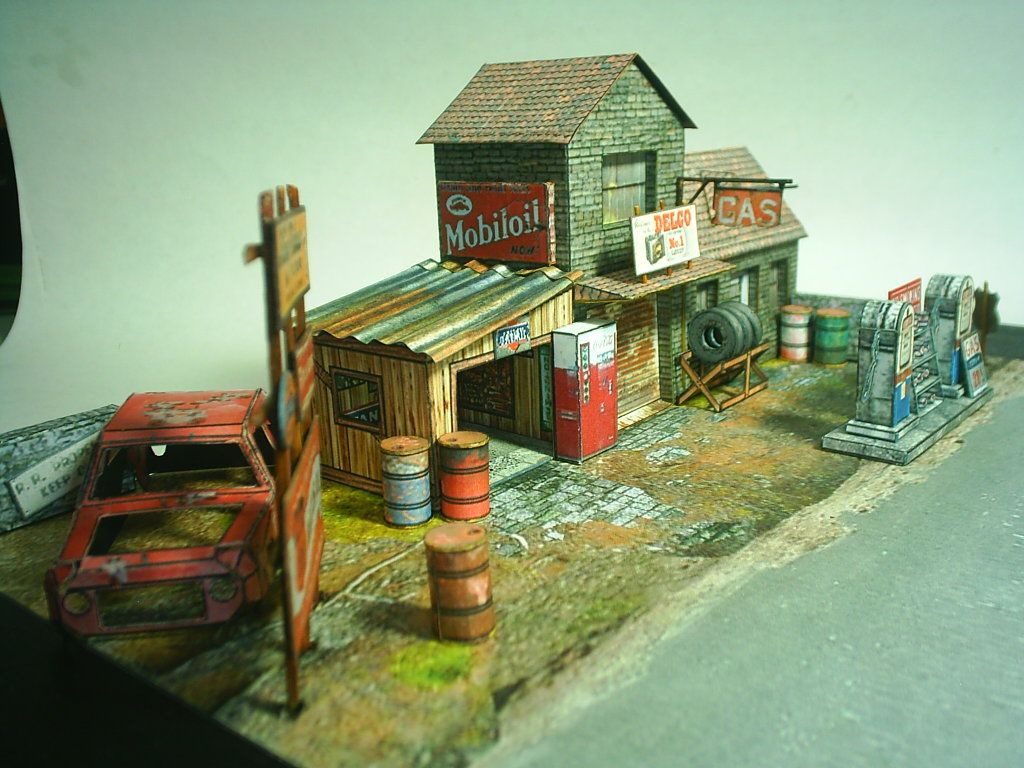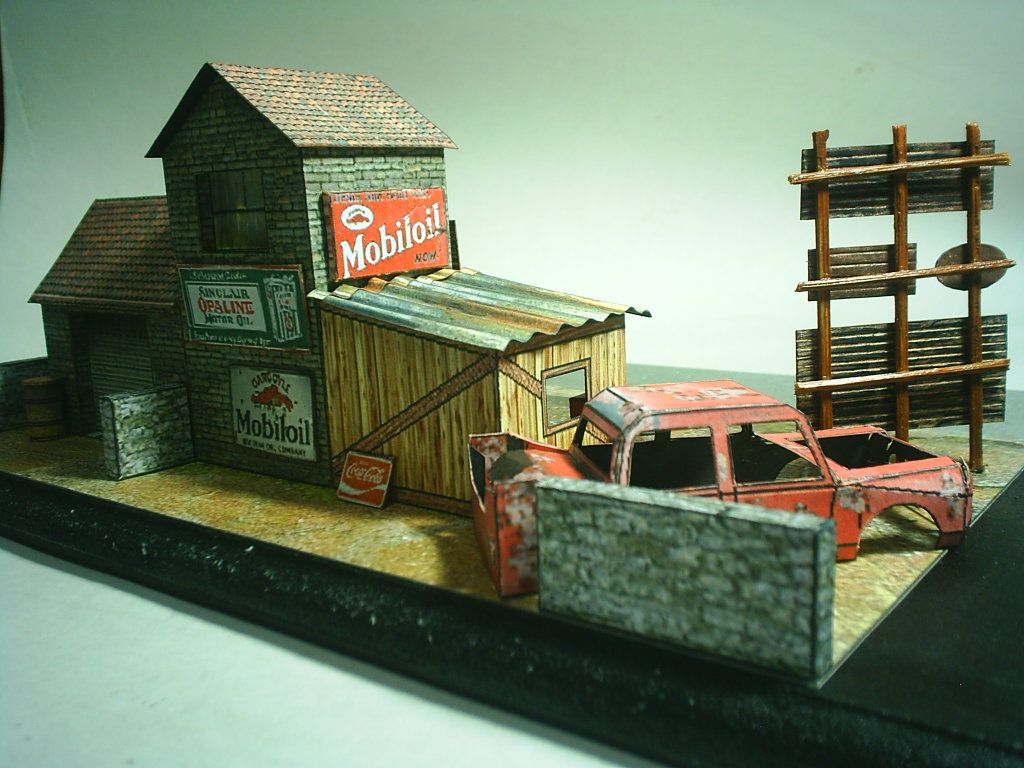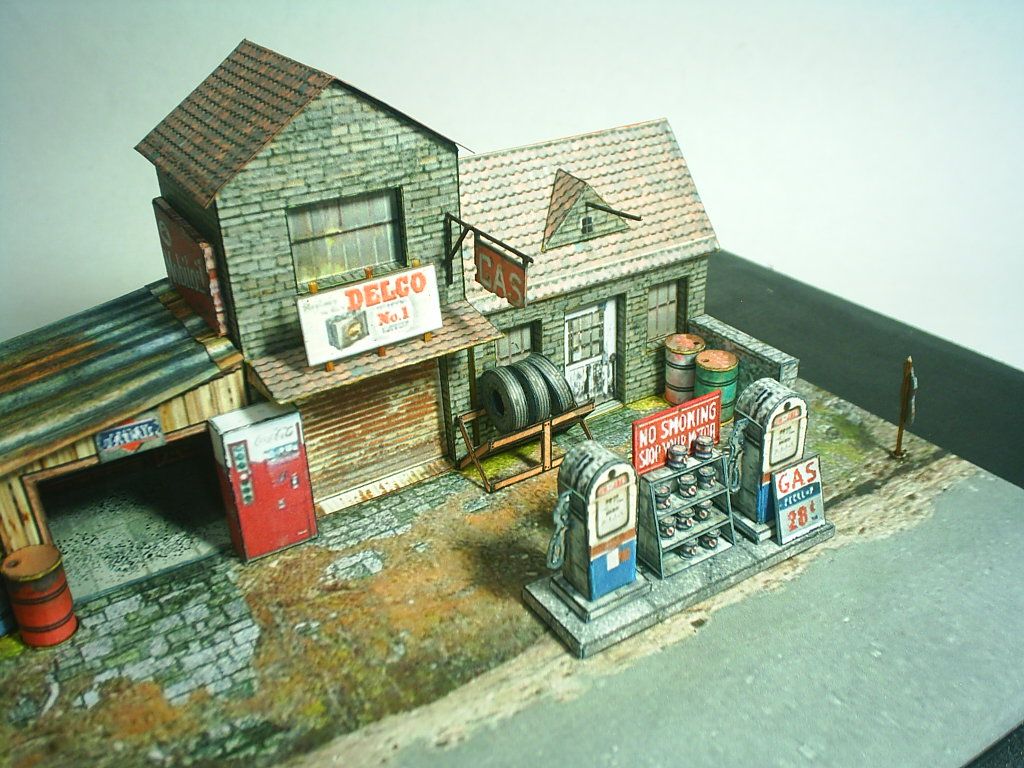 This is perfect
for a
Hot Wheels Diorama.
Perfeito
como Stand para
Hot Wheels
!
In the .rar file
, you will find
the plans to build it
and
more than 50 photos
of the assembly of the model.
download:
Route.66.Abandoned.Gas.Station.by.Papermau
Below
, other posts with the progress of this model:
Abaixo
, outros posts com progressos deste modelo:
Route 66 Abandoned Gas Station - More One Next Project
Route 66 Abandoned Gas Station - Some Advances
Route 66 Abandoned Gas Station - First Building
Route 66 Abandoned Gas Station - Second Building And Gas Pump
Route 66 Abandoned Gas Station - Update - Almost Done
Route 66 Abandoned Gas Station - Sketchup, Pepakura And More
Route 66 Abandoned Gas Station - The Base Is Done And Some Pics