This cute Japanese dog, Shiba Inu
, is part of a
paper toy series
offered by
Canon website,
called
Pet Series
. All the models of this collection occupy
only one shee tof paper.
Este simpático cãozinho japonês, Shiba Inu,
é parte de uma
série de paper toys
oferecida pelo
site de Canon
, chamada
Pet Series.
Todos os modelos desta coleção ocupam
apenas uma folha de papel.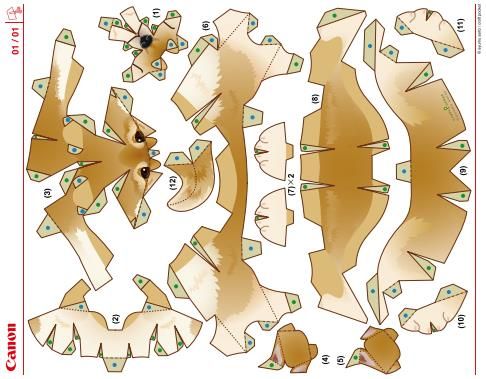 Link:
Shiba.Inu.Miniature.Paper.Toy.by.Ayumu.Saito.&.Craft.Pocket
More Paper Models of Animals related posts:
Aquarium Diorama Papercraft - by Epson
BunnyGirls Donut Paper Toy - by Salazad / Olla Boku
Totoro Papercraft - by Studio Of M.M
Cute Paper Toys For Kids - by Paper Box World