This Power House paper model in 1/72 scale
was created by
my friend from Germany,
the
designer and engineer Boris Voigt
, from
Projekt Bastelbogen, educative website
.
Boris said
that this type of construction is
something rare to be found in Germany nowadays
, as the
power lines are now buried in the ground
. I think it will be
useful for Train Sets, Dioramas, RPG and Wargames
. You will find
many more great paper models there,
Like the ones in the
last image of this post.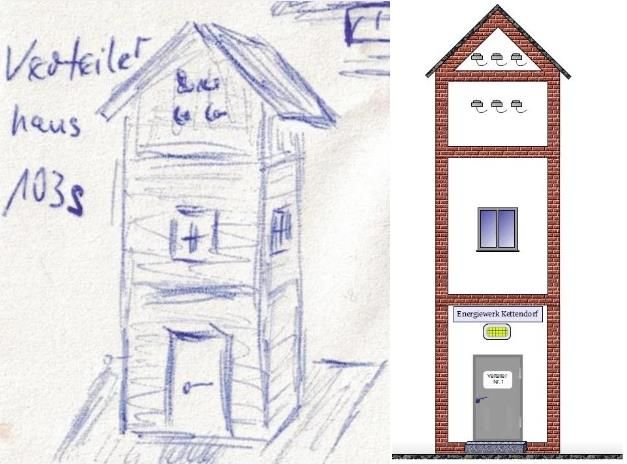 Este modelo de papel de uma Casa de Força Ferroviária na escala 1/72
foi criado por
meu amigo da Alemanha
, o
designer e engenheiro Boris Voigt
, do
site educativo Projekt Bastelbogen. Boris disse
que este
tipo de construção
é algo
raro de ser encontrado na Alemanha hoje em dia
, já que
as linhas de energia são agora enterradas no solo
. Eu creio que será um modelo
útil para Maquetes Ferroviárias, Dioramas, RPG e Wargames.
Você encontrará
muitos outros modelos de papel bem legais lá
, como estes da
imagem abaixo.
Link:
A.Power.House.Paper.Model.In.1/72.Scale.by.Projekt.Bastelbogen
More Architectural Paper Models related posts:
Old West City Vintage Paper Model - by Agence Eureka - Cidade Do Velho Oeste
Japanese Building In HO Scale - by Taro - Prédio Japonês
Medieval Style House Paper Model - by Papermau - Download Now!
Hungarian Countryside House Paper Model - by Somodi Zoltan