Inspired by 2016`s movie Batman Vs. Superman,
Thai
designer
Tonchat Jaizue
, from
Tjaizue website,
created this nice and
easy-to-build Batman paper toy.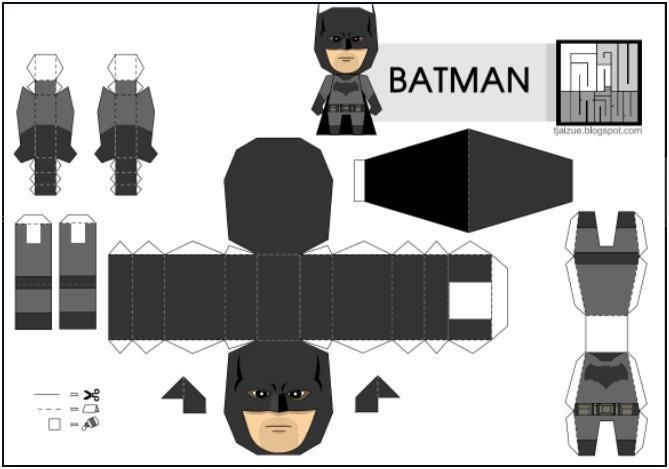 Inspirado pelo filme Batman Vs. Superman
, o
designer tailandês Tonchat Jaizue, do site Tjaizue
, criou este
paper toy
bem
legal e fácil de montar do Batman.
Link:
Batman.Vs.Superman.Batman.Paper.Toy.by.Tonchat.Jaizue
More Super Heroes and Villains Paper Models related posts:
Batman And Mini Batman Paper Toys - by Papermau - Download Now!
Bender, Batman, Superman And Robocop - Paper Models Of Pop Characters - by Pedro Seidel
Spiderman Mini Paper Toy - by Gus Santome
Batman - Arkham City - The Joker Paper Model - by Sabi 96