Here is a nice
and
easy-to-build
Classic Batman paper toy,
created by
designer Paperized.
You will need
only two sheets of paper
to build yours.
Eis aqui um paper toy bem legal
e
fácil de montar
de um
Batman Clássico
, criado pelo
designer Paperized
. Você vai precisar de
apenas duas folhas de papel
para monta ro seu.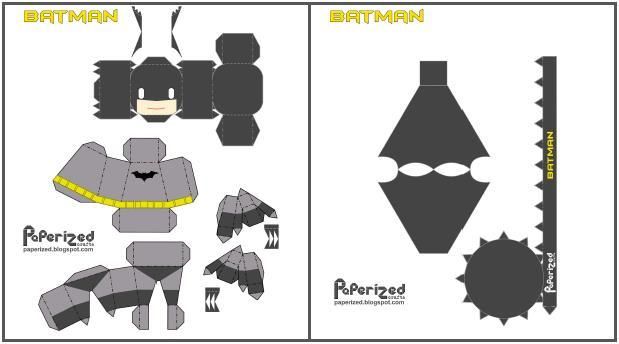 Link:
Easy.To.Build.Classic.Batman.Paper.Toy.by.Paperized
More Batman Paper Models related posts:
Batman And Mini Batman Paper Toys - by Papermau - Download Now!
Batman And Joker Paper Toys in Cubeecraft Style - by Adrian Nation
Batman - 2016`s Batmobile Paper Model - by Dave Winfield
Batman Paper Toy - Version Three - by Vladimir Micas