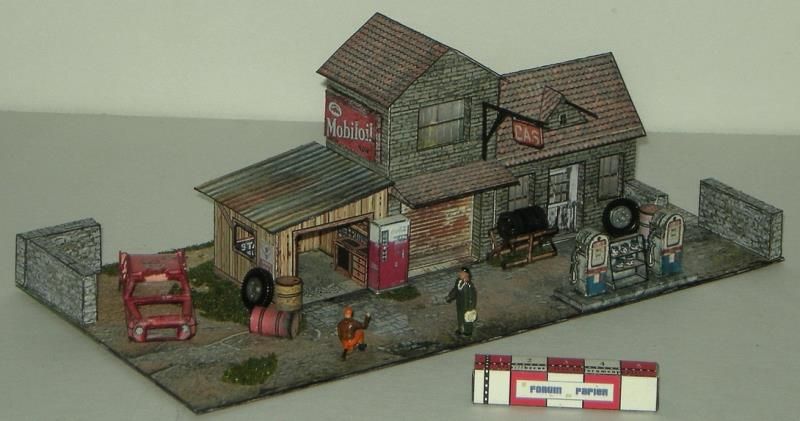 The Canadian modeler Trac makes this nice version in HO scale (1/87 scale) of the Route 66 Abandoned Gas Station. He did a great job and I am very honored. - "Thanks Trac, for these cool photos!"
-
If you want to build your own Abandoned Gas Station, the download link is at the end of this post.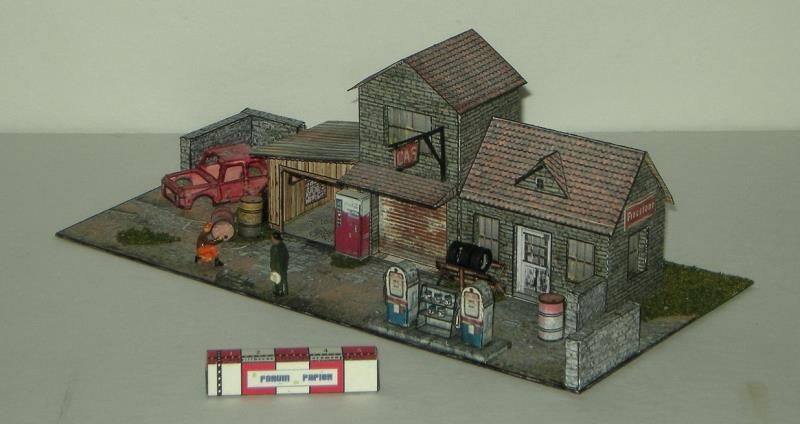 O modelista canadense Trac fez esta versão bem legal em escala HO (escala 1/87) do Route 66 Abandoned Gas Station. Ele fez um grande trabalho e eu estou muito honrado. - "Obrigado, Trac, por essas belas fotos!"
-
Se você quiser montar o seu próprio Posto de Gasolina Abandonado, o link para download se encontra no final deste post.
Link to download the model:
Route.66.Abandoned.Gas.Station.by.Papermau.Download.Now!
Link to Trac`s Album at Le Forum En Papier:
Trac`s.Papercraft.Works.Album.at.Le.Forum.En.Papier
More Papermau Models Assembled by Friends related posts:
Van Gogh`s Yellow House - Assembled by Kevin WS
Vintage Gas Station And Joe`s Garage Built by NWRR
Brazilian Abandoned House - Assembled by Bosco
Petra Treasure and Old "Sobrado" - Assembled by Beatriz Soffredi