Hina Matsuri, or The Girl's Festival
, is celebrated in
Japan
on
March 3.
This
"Festival of Dolls"
is the day on which
wishes are made for the future happiness of all girls
. A
set of dolls dressed in costumes originally worn in the royal court
in ancient times are displayed with
peach blossoms decorations.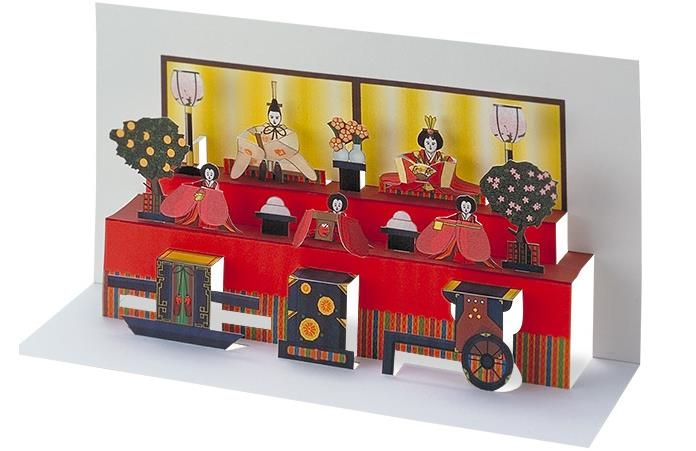 Hina Matsuri, ou Festival das Meninas,
é celebrado no
Japão
dia
3 de março
. Este
"Festival das Bonecas"
é o dia em que os
desejos são feitos para a felicidade futura de todas as meninas.
Um
conjunto de bonecas vestidas em trajes originalmente usado na corte real
em tempos antigos são exibidos com
decorações de flores de pêssego.

Link:
Momo.No.Sekku.Hina.Dolls.Pop.Up.Diorama.Papercraft.by.Yamaha
More Japanese Themed Paper Models related posts:
Mt. Fuji, Japan - by Canon - Monte Fuji
Japanese Scenes Dioramas - by Stork - Dioramas Da Vida Japonesa
Samurai Armor - by Mogamiyoshiaki.Jp - Armadura Samurai
209 Japanese Lighthouses - by Tokokai.Org - 209 Faróis Japoneses