Blaar is a very creative designer and modeler
who has
a large collection of paper models
that he generously
shares on websites and forums he participates
. In this post
you can see some of them
and
although they are very well made, they are not difficult to assemble.
- To
view and print this model
you will need
Pepakura Viewer Free Version
(
link at the end of this post
).
Blaar é um designer e modelista muito criativo
que tem uma
grande coleção de modelos
que ele generosamente
compartilha em sites e foruns
dos quais ele participa. Nesta postagem
você pode ver alguns deles
e
apesar de serem muito bem feitos,
não são difíceis de montar
. - Para
visualizar e imprimir este modelo
você precisará do
Pepakura Viewer Versão Gratuíta
(
link no final deste post
).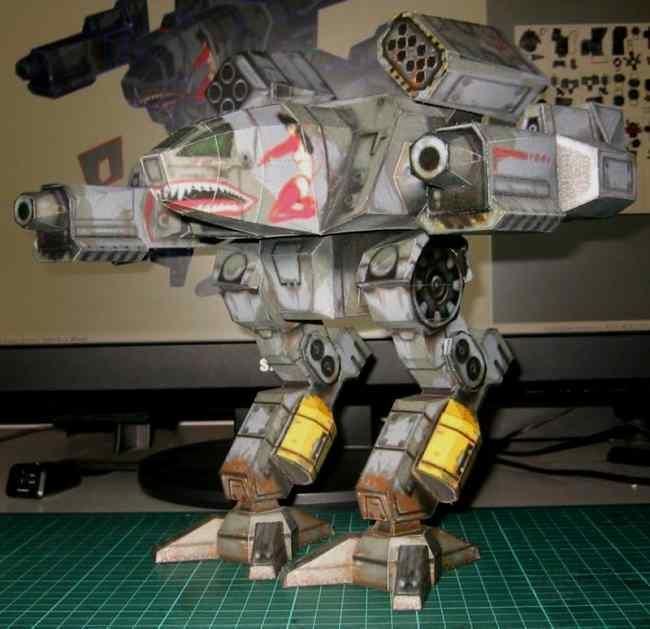 Link to download the models:
Mechwarrior.4.A.Lot.Of.Battle.Mechs.Paper.Models.by.Blaar
Link to Pepakura Viewer Free Version:
Pepakura.Viewer.Free.Version.Official.Page
More BattleTech and Warhammer Paper Models related posts:
Battletech - Sci-Fi Commercial Buildings Paper Models - by Sirrob01
Battletech`s Locust LCT-1V Paper Model - by Scarecrovv
Meka Papercraft From Metasequoia - by Paper Botz - Robô Estilo Meka
Warhammer 40K Space Marine Dreadnought Paper Model - by Spendlik Paper Models