Halloween is coming
, so here is a
paper toy
of a
skeleton
to
celebrate this magic night
. This is the
"Esqueleto",
an
easy-to-build paper toy
in
only one sheet of paper.
Have fun!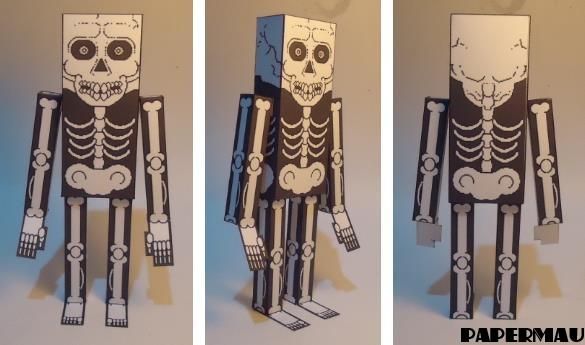 O Dia das Bruxas está chegando
, então eis aqui um
paper toy
de um
esqueleto
para
celebrar esta noite mágica.
Este é o
"Esqueleto"
, um
paper toy bem fácil de montar
em
apenas uma folha de papel. Bom divertimento!
Link:
Halloween.Special.The.Esqueleto.Paper.Toy.by.Papermau.Download.Now!
More Halloween Paper Toys related posts:
Halloween Special - Friendly Frankenstein Paper Toy - by Chemical 9
Rock`n`Roll Circus - Lemon Out Of Jail - by Papermau - Download Now!
Halloween Special - Cute Halloween Paper Toys - by Kumarila
My Life Is Better Than Yours Paper Toy Series - by Marko Zubak