According to Fitz Mojobob,
designer of this nice paper mode
l, this is an
ancient blacksmith
, seen on
small villages or way sides.
This is a
typical blacksmith's forge
that was
found throughout Europe or the United States up until the 20th century.
You will find
many other models at Mojobob`s website.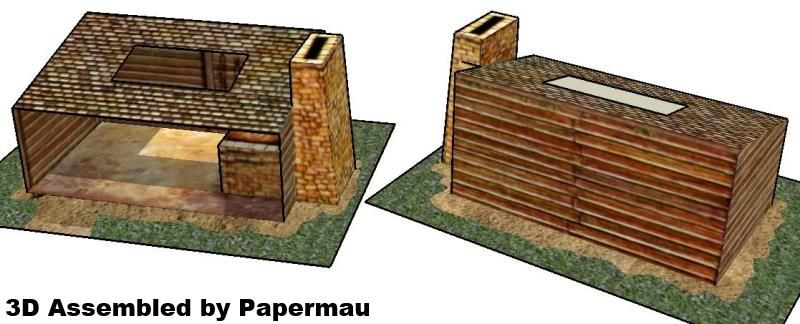 De acordo com Fitz Mojobob, designer deste modelo de papel bem legal
, esta é uma
antiga loja de ferreiro
, vista em
vilarejos e beira de estrada.
Esta é uma forja de ferreiro típica
que era encontrada
em toda a Europa
ou nos
Estados Unidos até o século 20.
Você encontrará
muitos outros modelos no site de Mojobob.
Link:
An.Ancient.Blacksmith.Pape. Model.For.Dioramas.RPG.And.Wargames.by.Mojobob
More Architectural Paper Models for Dioramas, RPG and Wargames related posts:
Medieval Church - by Papermau - Igreja Medieval
Brick Street Diorama - by Papermau - Rua de Paralelepípedos
European Tower Bridge - by Papermau - Torre Sobre Ponte Européia
Medieval Castle For Kids - by Papermau - Castelo Medieval Para Crianças