The Paper Thing and the Real Thing
Here is a new paper model
created by
my friend, German designer Boris Voigt
, from
Projekt Bastelbogen, educative website:
a
Water Tower in 1/100 scale
. A nice model for
Dioramas, RPG, Train Sets and Wargames.
You'll find it a
lot of models on the same scale and style
at
Boris` website
, as can be seen in the
image below.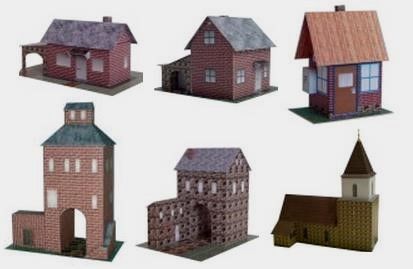 Eis aqui um novo modelo de papel
criado por
meu amigo, o designer alemão Boris Voigt,
do
site educativo Projekt Bastelbogen:
uma
Torre de Água na escala 1/100
. Um modelo bem legal para
Dioramas, RPG, Maquetes Ferroviárias e Wargames.
Você encontrará mais
um monte de modelos na mesma escala e estilo
no
site do Boris
, como pode ser visto na
imagem acima.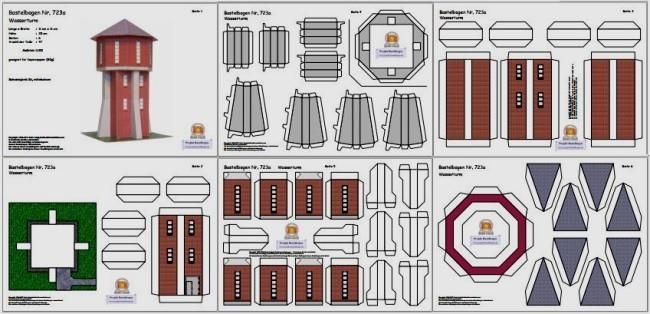 Link:
Water.Tower.Paper.Model.In.1/100.Scale.by.Projekt.Bastelbogen
More Architectural Paper Models related posts:
Czech Architectural Paper Models - by Hostivická Historie
Skate Park Paper Model In 1/100 Scale - by Iceberg Bouwplaten
European Style Garden Shed Paper Model In 1/100 Scale - by Projekt Bastelbogen
Czech Curches Paper Models In Several Scales - by Pavel Styl