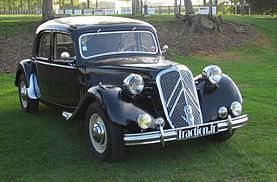 If I am not wrong, these beautiful Citroen Traction paper models,
created by
French designer Camille
, are in
1/50 scale.
You need
only one sheet of paper
to build each model.
- The Citroën Traction Avant is an automobile
which was
produced by Citroën from 1934 to 1957
. About
760,000 units were produced
. The
Traction Avant, French
for
"front wheel drive"
, was d
esigned by André Lefèbvre and Flaminio Bertoni
in
1934
. While
not the first production front wheel drive car
(Alvis built the
1928 FWD in the UK, Cord produced the L29 from 1929 to 1932 in the United States and DKW the F1 in 1931 in Germany
) it was
the world's first front-wheel drive steel unitary body frame production car
. Along with
DKW's 1930s models
, the
Traction successfully pioneered front-wheel drive on the European mass car market.
-
Wikipedia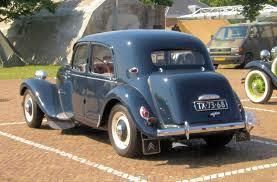 Se não estou enganado, estes belos modelos papel do Citroen Traction,
criados pelo
designer francês Camille,
estão na
escala 1/50.
Você só precisa de
apenas uma folha de papel
para montar cada modelo. -
Em Maio de 1934 André Citroën lança não apenas mais um modelo
, mas uma
referência no mundo dos automóveis
que se mantém até aos dias de hoje. O 7, o primeiro da Gama
"Tração"
,tinha uma
carroçaria de uma peça só e tração dianteira.
Este avanço tecnológico tornou todos os modelos existentes da
concorrência obsoletos.
Desenvolvido pelo
Engenheiro André Lefèbvre
, o sistema de
tração dianteira
conseguia finalmente uma mais eficaz repartição das massas que proporcionava
surpreendentes condições de estabilidade e de aderência à estrada.
Passados todos estes anos,
a maioria dos automóveis fabricados hoje são de tração dianteira
e têm uma
carroçaria feita de uma só peça.
-
Wikipedia
Link:
Two.1934`s.Citroen.Traction.Paper.Models.by.Camille.via.Le.Forum.En.Papier
More Paper Models of French Vehicles related posts:
Citroen Type H Paper Cars In 1/40 Scale - by PierreG
1933`s Chenard et Walcker - La Mistral Paper Car - by Agence Eureka
Panhard Et Levassor 1894 Vintage Paper Car - by Denis - via Le Forum En Papier
Citroen DS Paper Cars - by Ichiyama`s Paper Cards