This is the The Wrecked Truck Paper Model, a work in progress. I think a facade of an old service station will fits nice.

Este é o modelo de papel do Wrecked Truck, um modelo ainda em progresso. Eu acho que a fachada de uma velha oficina cairia bem.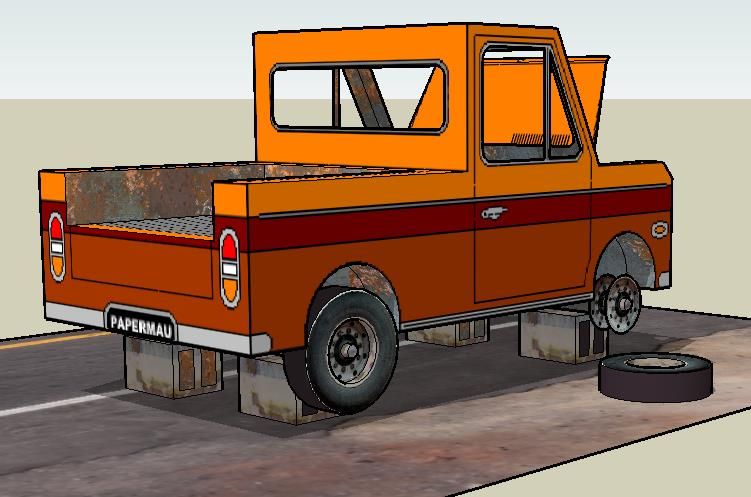 More soon! / Mais em breve!
More Papermau`s Next Projects related posts:
Imaginary Train Station - by Papermau - Some Updates
Los Pollos Hermanos Roadside Cafe - by Papermau - Next Project
Time Machine Discos Diorama - by Papermau - Some Advances
Medieval Outpost - by Papermau - New Model In Progress