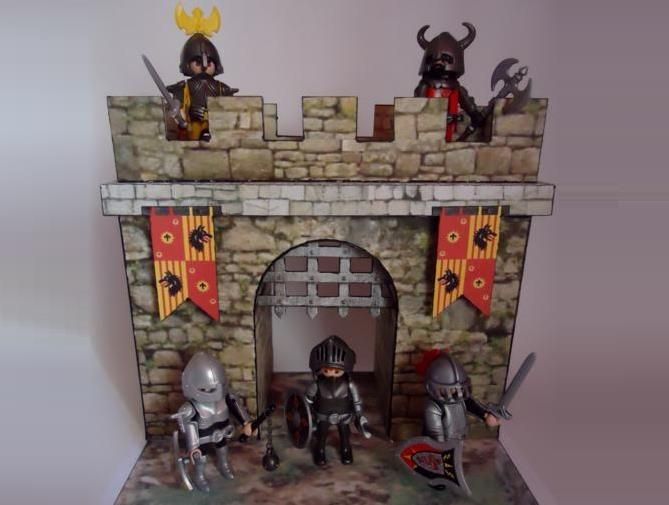 Here are some images of the Medieval Castle Facade assembled. Now you get an idea of the real dimension of this model, comparing with the Playmobil miniatures.
Eis aqui algumas imagens da Fachada do Castelo Medieval montada. Agora você tem uma idéia da dimensão real deste modelo em comparação com as miniaturas Playmobil.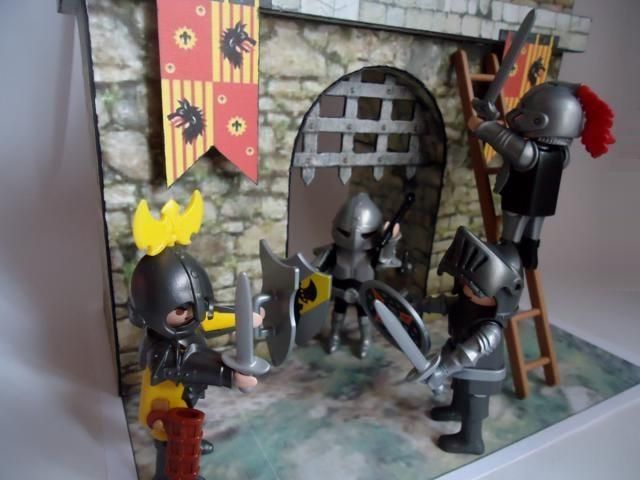 I intend to make more some parts of the castle, like some walls and towers, But it is for the future.
If you want to build your own Medieval Castle Facade, you will find the link to download the model at the end of this post.
Eu pretendo fazer mais algumas partes do castelo, tais como muros e torres, mas isso fica mais para a frente.
Se você quiser montar sua própria Fachada Medieval, você encontrará o link para download no final deste post.
Link to download the model:
Medieval.Castle.Facade.For.Mini.Figures.by.Papermau.Download.Now!
More Papermau Original Medieval Paper Models related posts:
Medieval Church - by Papermau - Igreja Medieval
The Clock Tower Diorama - by Papermau - Torre do Relógio
Three Bells` Chapel - by Papermau - Capela Dos Três Sinos
Medieval Castle For Kids - by Papermau - Castelo Medieval Para Crianças