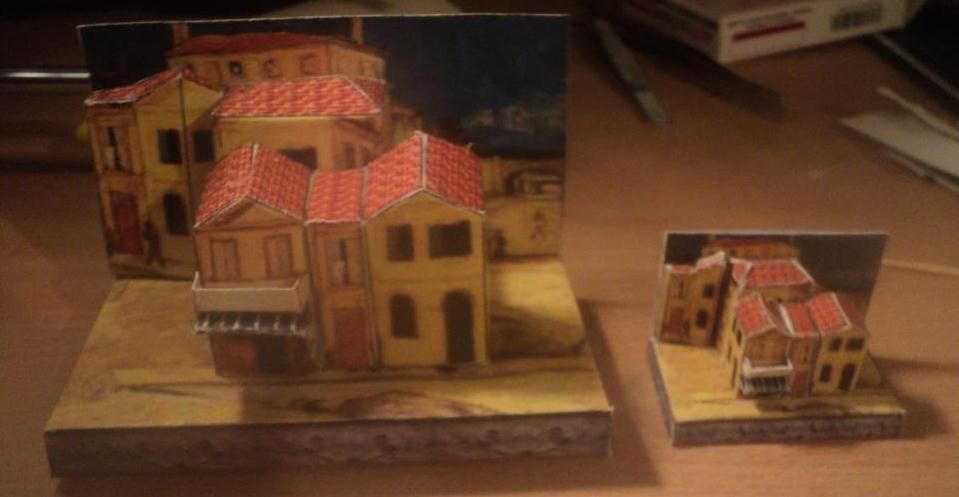 My French friend, the modeler Barek Aroussi, built the Van Gogh`s Yellow House Paper Model, in two different sizes. Above you can see the models. "Many thanks, Barek Aroussi, I am very honored with this beautiful assembly made ​​by you". If somoeone want to build the Van Gogh`s Yellow House, the link is in the end of this post.
Meu amigo francês Barek Aroussi montou a Casa Amarela de Van Gogh em dois tamanhos diferentes. Acima você pode ver os modelos. "Muito obrigado Barek Aroussi por esta bela montagem! Eu estou muito honrado!" Se alguém quiser montar a Casa Amarela, o link para baixar o modelo está logo abaixo.
Link to the model:
Van.Gogh.The.Yellow.House.Paper.Model.by.Papermau.Download.Now!
More Papermau Models Assembled by Friends:
Brazilian Abandoned House - Assembled by Bosco
Greek Roman Ruins - Assembled by Coscomomo
Old Church And Medieval Castle - by Papermau - Rescaled To HO Scale - by Pendragon
Vintage Gas Station And Joe`s Garage Built by NWRR