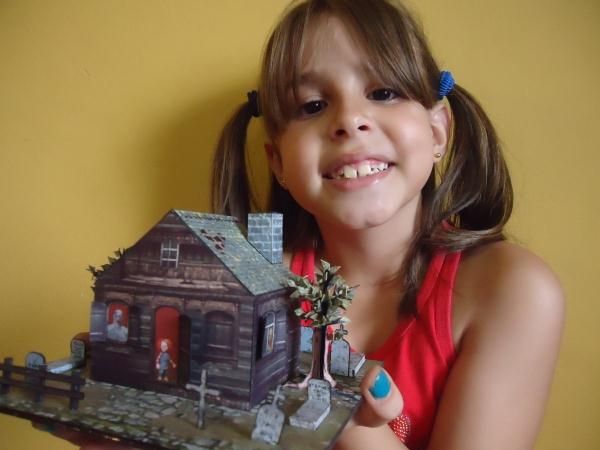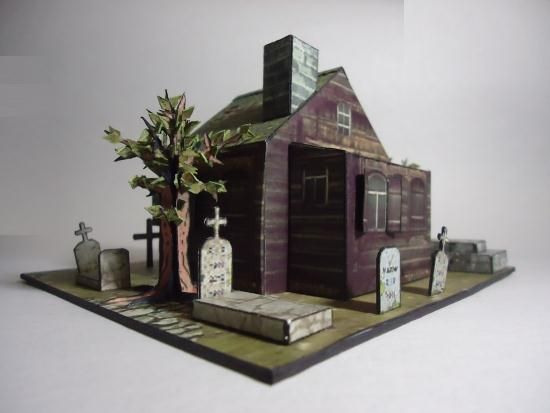 Alerted by OldSchoolDM, who told me that one of the templates (first one) of Witch`s House was in a different resolution (making it a little smaller when printed), I fixed it, keeping all in the same res (96 dpi). I printed it here and I think it is fixed. Sorry for all the friends that printed this template and lost ink and patience. I really sorry about this!The model is still available (already fixed) for download in the original post (link at end of this post).
Thanks, Old School DM, to kindly alert me!
For all friends who visit the blog, sorry by the inconvenience and greetings from Brazil!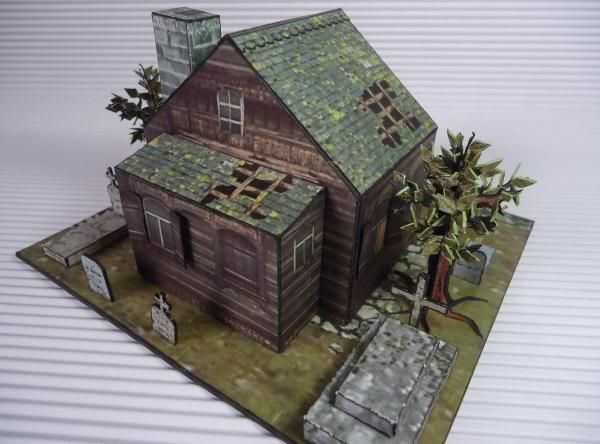 Alertado por OldSchoolDM, um amigo modelista norte-americano , do Forum Papermodelers, que me fez notar que uma das folhas da Casa da Bruxa na Floresta estava em uma resolução diferente (fazendo com que ao ser impressa, ficasse ligeiramente menor que as outras folhas), eu consertei isto, pondo-as toda na mesma resolução (96 dpi). fiz uma impressão de testes aqui e me pareceu tudo ok. Peço desculpas aos amigos que por acaso imprimiram esta folha e gastaram tinta e paciência. Sinto muito por isso. O modelo continua disponível (já arrumado) para download no post original (link no final deste post).
Muito obrigado, Old School DM, por gentilmente alertar-me!
Para todos os amigos que visitam o blog, peço desculpas pela inconveniência!
Link to the model:
Witch's House In The Forest - by Papermau - Download Now!
More Papermau`s Halloween Paper Models related posts:
Zombie In A Barrel - by Papermau - Download Now!
Halloween Special - Twin Brothers` House - by Papermau - Download Now
Halloween Special Meets Rock`n`Roll Circus - Zombie Rocker - by Papermau
Halloween Special - Johnny Handsome`s Coffin - by Papermau