Here is the final part of the assembly of the Witch's House In The Forest Diorama. in this post you will see how to build the trees and some images of the graves. In the next post, you will see the diorama finished and the link to download.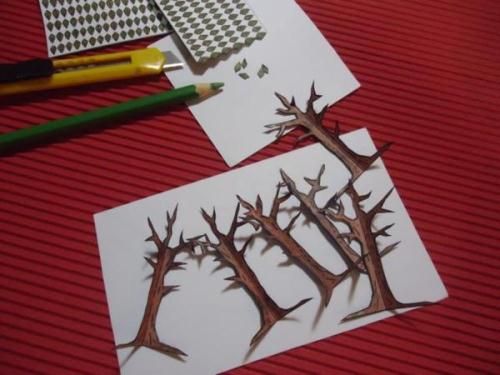 Aqui está a parte final da montagem do Diorama da Casa da Bruxa na Floresta. Neste post você verá, de uma forma bem simplificada, como montar as árvores e algumas das lápides que farão parte deste diorama. no próximo post, o modelo concluído e o link para download.
In this part a bit tedious, I had a little hand by Maiú (literally)
It's a pretty boring job, because the leaves are cut and glued one by one. But you can leave the trees without leaves, as if they were dead, thus giving a climate darker the diorama. you can also use oregano leaves, instead of using paper.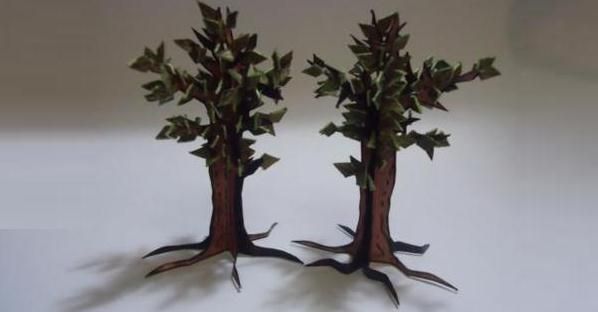 É um trabalho meio chato, pois as folhas são cortadas e coladas uma a uma. Mas você pode deixar as árvores sem folhas, como se estivessem mortas, dando assim um clima mais tenebroso ao diorama. você também pode usar folhas de orégano, ao invés de usar as de papel.

Here, some of the graves
Download very soon...
More Witch's House In The Forest related posts:
Witch's House In The Forest - by Papermau - Next Project
Witch's House In The Forest - by Papermau - Some Advances
Witch's House In The Forest - by Papermau - More Some Advances