Here is the Zombie In A Barrel
papermodel. It is
11 cm tall
, so it is a
little paper model
, ideal to
decorate your shelf, with your Zombies and B Movies memorabilia.
Eis aqui o Zumbí no Barril, ou Zombie In A Barrel
. Ele mede apenas
11 cm de altura,
então se vê que é do
tamanho ideal
para ser
colocado em uma estante, junto com os colecionáveis de Zumbís e Filmes B.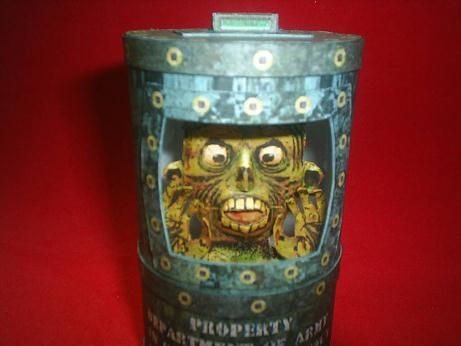 Download:
Zombie.In.A.Barrel.by.Papermau.Download.Now!
Copyright of this model:
More Zombie In A Barrel related posts:
Zombie In A Barrel - by Papermau - Next Project
Zombie In A Barrel - by Papermau - The Assembly - Part I
Zombie In A Barrel - by Papermau - The Assembly - Part II