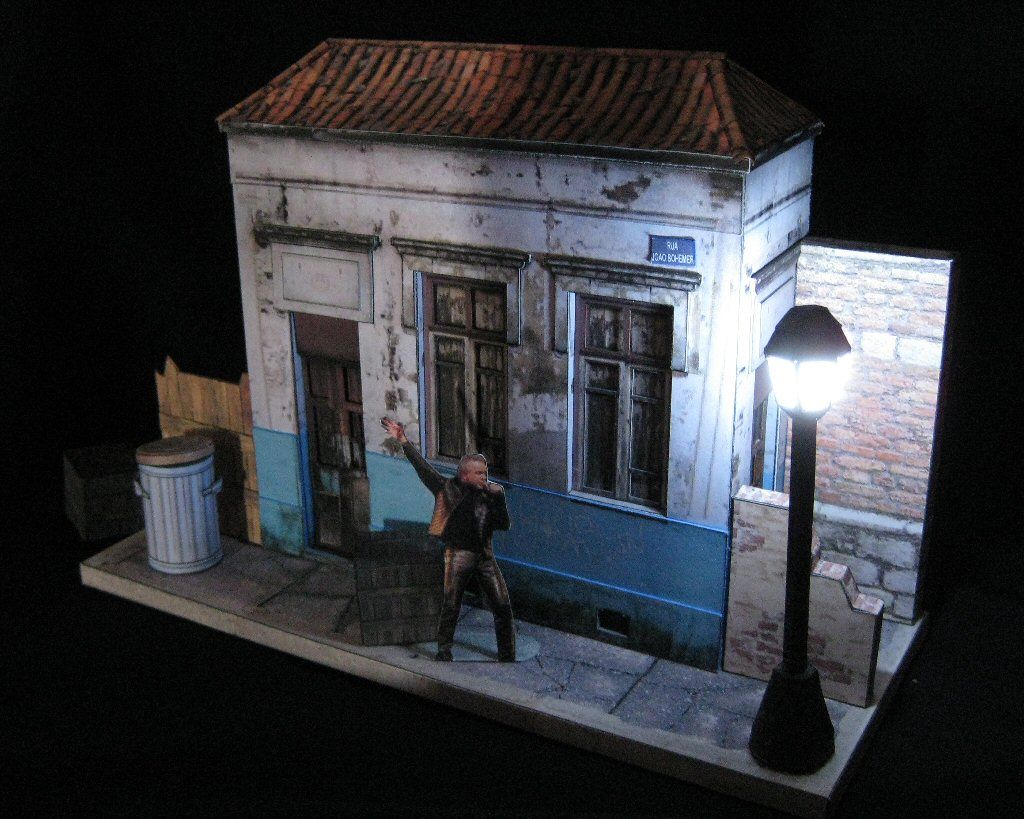 I`m very
happy because I saw this nice build of
Brazilian Abandoned House
, in
Forum Em Papier
, a great
French
forum. The assembly is from
Bosco
, and I think he did a great work, with the light in the small light pole. This little Led lamp is what was missing in the diorama.
Thank you, Bosco
, for the assembly and for share this nice image.
If someone build
one of my models and want to show your work, I'd be grateful and will publish here on the blog.
Eu estou muito contente por ver a
Velha Casa Abandonada
postada no grande forum francês "Forum Em Papier". A bela montagem é de Bosco e eu penso que ele fez um grande trabalho, com a iluminação no poste e tudo o mais. Essa lâmpada de Led era o que faltava para dar vida ao diorama.
Muito obrigado, Bosco, pela bela montagem e por partilhá-la conosco.
Se alguém
montar algum de meus modelos e quiser mostrar seu trabalho, mande-me as imagens com alguns dados que queira que eu publique junto ao trabalho, que eu posto aqui no blog.
Link to original Bosco`s post:
La casa abandonata de Mauther
Link to download the model:
Brazilian Abandoned House - by Papermau - Download Now
More Exclusive Models related posts:
Three Bells` Chapel - by Papermau - Capela Dos Três Sinos
Six Simple Little Houses - by Papermau - Seis Casinhas Simples
Medieval Church - by Papermau - Igreja Medieval