Mr. Camille
,
French
designer, makes and generously shares his models in
Le Forum en Papier
, great
French
paper models forum.
The Citroën H Van
,
Type H
,
H-Type or HY
is a light truck (or delivery van) produced by the French car maker Citroën between 1947 and 1981. It was developed as a simple front wheel driven van after
World War II
. A total of 473,289 were produced in 34 years in factories in
Franc
e and
Belgium
. Most of them were sold in
France
,
Belgium
and the
Netherlands
.
Most Type H were sold as model HY so many people know it only by this name. There were also models H (early ones), HX (lesser load capacity), HZ, and HW (more load capacity). For some time, they were also sold as model 1600. -
Wikipedia
O Sr. Camille
, desiner
francês
, cria e generosamente compartilha seus modelos no site
Le Forum en Papier
, grande forum de papelmodelismo francês.
A Citroën H Van
,
Citroën Tipo H
,
Citroën H-Type
ou
Citroën HY
era um caminhão leve (ou van de entrega) produzido pela fábrica de automóveis francesa Citroën entre 1947 e 1981. Foi desenvolvido como uma simples van impulsionada pela roda da frente após a
II Guerra Mundial
. Foi produzido um total de 473.289 em 34 anos em fábricas na França e na Bélgica. A maioria deles foram vendidos na
França
,
Bélgica
e
Holanda. - Wikipedia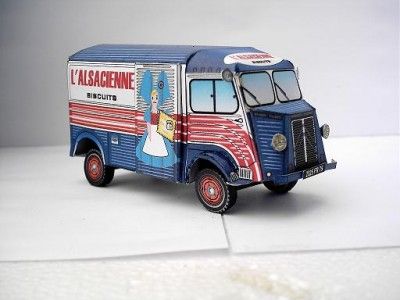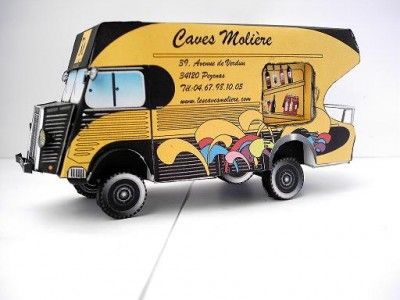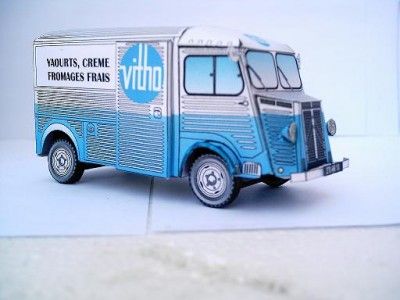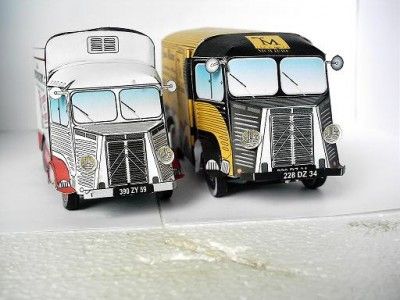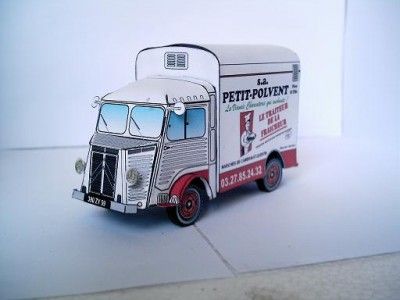 Link:
Citroen.HY.Paper.Cars.by.Camille
If you like this post, please rank it on Google - It`s free.
Se você gostou deste post, por favor vote no Google +1. Não custa nada e melhora o ranking do Papermau na busca do Google.