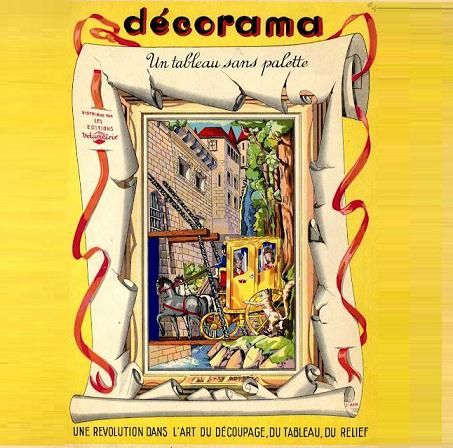 This Vintage Tatebanko
came from
Le Grenier De Pascal
, a
France
site. Is an old model, a kind of
diorama
to
put on the wall
.You can find more
vintage and rare paper models
in
Forum En Papier
, a great
French
forum,
free to subscribe
and a
very nice place to learn more about papercrafts.
Visit the links
in the end of this post to see more.
Este antigo Tatebanko
vem do site
Le Grenier De Pascal
, um site francês. É um modelo bem antigo, uma espécie de
diorama para pôr na parede.
você encontra muitos outros
modelos de papel antigos e raros
no
Forum En Papier,
um ótimo forum
Francês
, de
inscrição gratuíta
e um
ótimo lugar para se ver e aprender mais sobre papelmodelismo
em todos seus estilos e vertentes.
visite os links no fim deste post
para ver mais.
Link to this model at Le Grenier De Pascal:
Puss.In.Boots.Tatebanko.by.Le.Grenier.De.Pascal
Link to Vintage Models at Le Forum En Papier:
Vintage.Decoupages.at.Le.Forum.En.Papier
More Vintage Paper Models related posts:
Vintage French School Diorama - by Phillip - Diorama De Escola Francesa
Arabian School in Algeria - by Toto - Escola Árabe na Algéria
Disney`s Mississippi Steamboat - by Page 42 - Barco À Vapor
Shell Vintage Cars - by Camill - Veículos Antigos