This beautiful Minions papercraft project for kids
was originally
published by UHU, German website
. Unfortunately
the template is no longer available for download
there, so as
I have this saved in my HD a lot of time,
I decided to
share it via Google Drive.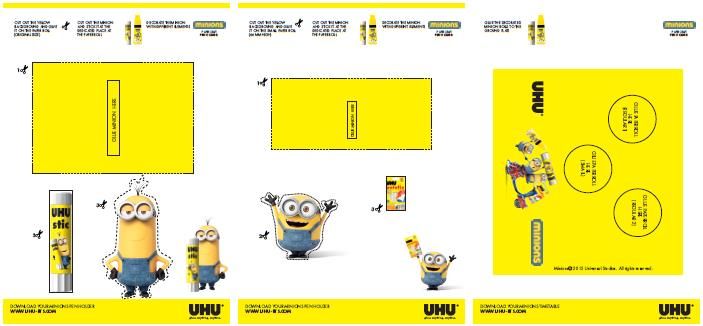 Este simpático projeto de papercraft para crianças dos Minions
foi publicado originalmente no
site alemão da UHU
. Infelizmente,
o modelo não está mais disponível para download lá
, então, como eu o tenho
salvo no meu HD há muito tempo
, decidi
compartilhá-lo através do Google Drive.
Download:
The.Minions.Minions.Pen.Holder.Papercraft.For.Kids.by.UHU
More Papercraft and Cardboard Projects related posts:
The Scratch Build Boat Project - by Papermau - A Work In Progress
The Great Cardboard Castle Project - by Spoonful - O Grande Projeto Do Castelo De Papelão
Minecraft Desktop Organizer Cardboard Project - by Te Digo Cómo Se Hace
Cardboard Box Moose Head Wall Hanging Tutorial With Templates - by N36 - via Instructables