This cool Elephant Head Decorative paper model
was created by
designer Richard Damian
and was originally posted at
Pepakura Gallery, Japanese website.
To
view and print this model
you will need
Pepakura Viewer Free Version
(
link at the end of this post
).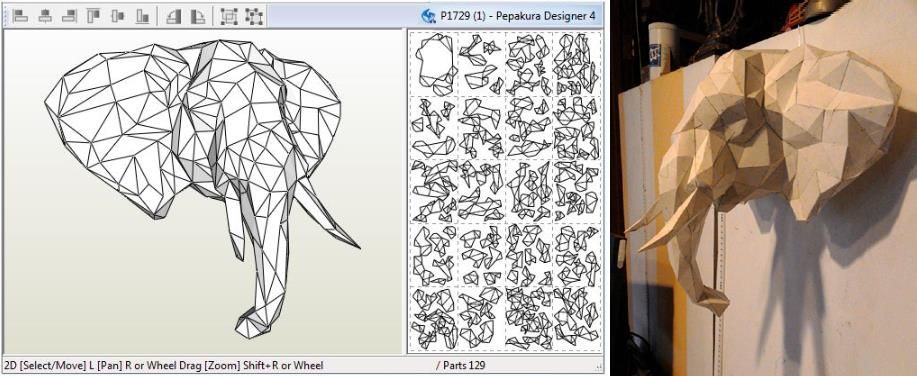 Este modelo de papel decorativo bem bacana
de uma
Cabeça de Elefante
foi criado pelo
designer Richard Damian
e foi originalmente postado no site
Pepakura Gallery
, do
Japão.
Para
visualizar e imprimir este modelo
você precisará do
Pepakura Viewer Versão Gratuíta
(
link no final deste post
).
Link to download the model:
Elephant.Head.Decorative.Paper.Model.by.Richard.Damian
Link to Pepakura Viewer Free Version:
Pepakura.Viewer.Free.Version.Official.Page
More Decorative Paper Models related posts:
Castle Votive Lantern Papercraft - by Lova Blåvarg - via Sweet Paul Mag
Vintage Matches Gift Box - Japanese Themed Series - by Papermau Download Now!
Minimalist Papercraft White Houses Series - by Fujiken
How To Make Paper Tea Cups - by Nicola Pravato / Nexttonicx