Model Assembled and Photo by Meep KuroiSenshi
Offered by Yamaha website
, this
goldfish paper model
express a
typical summer scene of Japan.
The
model in the first photo of this post
was assembled by
Dutch modeler Meep KuroiSenshi.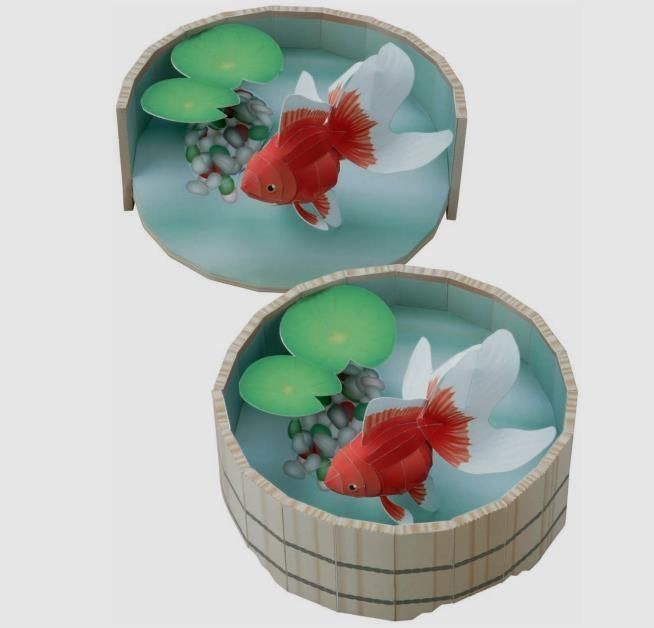 Oferecido pelo site da Yamaha
, este
modelo de papel de um peixinho dourado
expressa uma
cena típica do verão do Japão.
O
modelo da primeira foto deste post
foi montado pela
designer holandesa Meep KuroiSenshi.
Link:
Seasonal.Scenes.Of.Japan.Goldfish.Paper.Model.by.Yamaha
More Paper Models of Aquatic Animals related posts:
Aquarium Diorama Paper Model For Kids - by Karabou Soft
King Penguin Paper Model - by Kay Craft - via Nagasaki Aquarium
Aquarium In A Box Diorama Papercraft For Kids - by Epson
Lobster Paper Model - by Kozin-Z - Lagosta Em Papercraft