I am very glad
with this
very nice assembly
of the
Pirate Cove paper model
made by
my friend, the North American modeler Mike Sanderson.
He kindly
sent to me some photos of his work
and I am
very honored to post here at the blog
.
Thanks, Mike
, for the
great work
and for
the kindness in send me the photos!
Greetings from Brazil to USA!
- If you want to
build your own Pirate Cove
, the
link to download the model
is right below, at the
end of this post.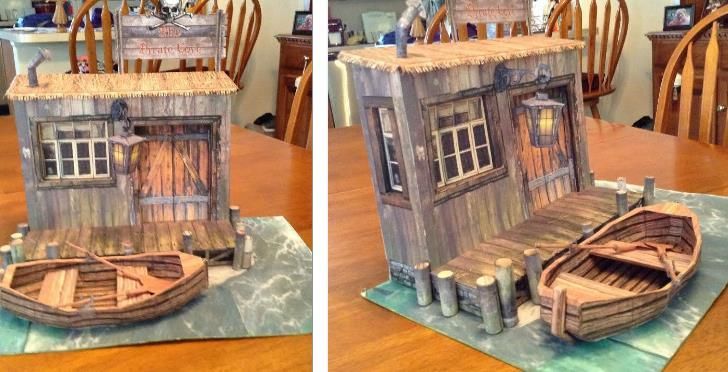 Eu fiquei muito contente
com esta bela montagem do
Covil dos Piratas
feita pelo
meu amigo, o modelista norte-americano Mike Sanderson.
Ele
gentilmente enviou-me algumas fotos
e eu fico muito
honrado em poder postá-las
aqui no blog.
Obrigado, Mike
, pelo
belo trabalho
e pela
gentileza em enviar-me as fotos! Um abraço do Brasil até a Alemanha!
- Se você quiser
montar seu próprio Covil dos Piratas,
o
link para baixar o modelo está logo abaixo.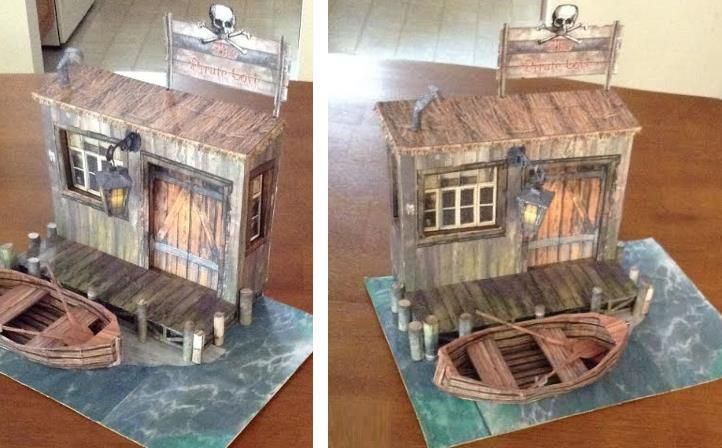 Download:
The.Pirate.Cove.Diorama.Paper.Model.by.Papermau.Download.Now!
More Papermau Models Assembled by Friends:
Abandoned Gas Station - Assembled by Amo Vitam
Greek-Roman Ruins - Assembled by Bosco - via Le Forum En Papier
Castle Ruins Diorama - Assembled by Sam Wise
The Little Urban Diorama Paper Model - Assembled by Sven