This is the Nerd Warehouse
, more one
easy-to-build little house paper model
. The model
occupies only one sheet of paper
and is nice for
Dioramas, RPG and Wargames.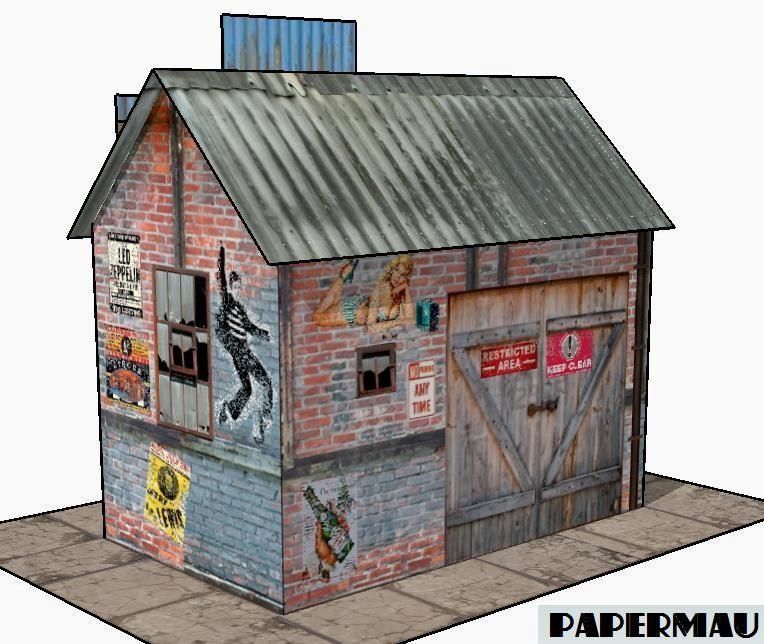 Este é o Armazém do Nerd, ou Nerd Warehouse
, mais uma
casinha de papel bem fácil de montar.
O modelo
ocupa apenas uma folha de papel
e é
perfeito para Dioramas, RPG e Wargames.
Download:
The.Nerd.Warehouse.Paper.Model.by.Papermau.Download.Now!
More Architecture and Buildings Paper Models related posts:
Easy-To-Build Japanese Castle For Kids - by 570 Design
Kellogg's UK Paper Village - The Gas Station - by Toy Connect
Roman Watchtowers Paper Models - by Bastelbogen Online
Wood House In The Desert - by Papermau - Download Now!