I was playing in Sketchup
and ended up
creating this chair
, which for
lack of a better name, or less obvious
, ended up being called the
Heart Chair. As usual, I made the model available in three different formats for printing: A3, A4 and Letter, so you can choose the format that suits you best.
I'm providing also the model in
SketchUp, Pepakura and PDF formats, so, happy modeling!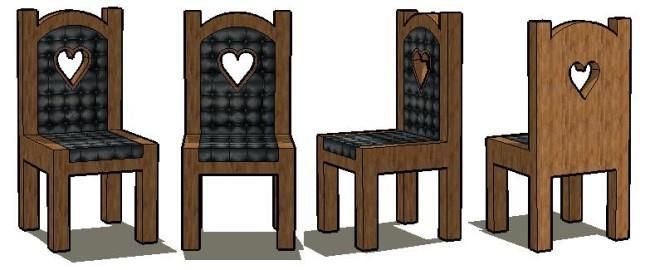 Eu estava brincando no Sketchup
e acabei criando esta
cadeira
, que
na falta de um nome melhor ou menos óbvio
, acabou sendo chamada de
Cadeira do Coração.
Como habitual ,eu fiz o modelo
disponível em três formatos diferentes para impressão: A3, A4 e Carta
, assim v
ocê pode escolher a forma que melhor lhe convém.
Também estou disponibilizando o modelo em
Sketchup, Pepakura e PDF, então, boa montagem!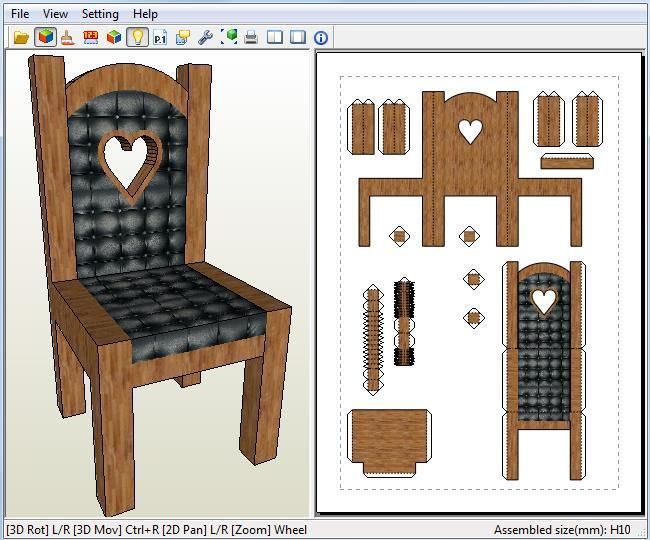 Link to Letter PDF format:
The.Heart.Chair.Paper.Model.by,Papermau.Letter.Format
Link to A3 PDF format:
The.Heart.Chair.Paper.Model.by,Papermau.A3.Format
Link to A4 PDF format:
The.Heart.Chair.Paper.Model.by,Papermau.A4.Format
Link to Sketchup model:
The.Heart.Chair.Paper.Model.by,Papermau.Sketchup.Format
Link to Pepakura model:
The.Heart.Chair.Paper.Model.by,Papermau.Pepakura.Format
More Papermau Paper Models related posts:
Old Bus to Nowhere - by Papermau - Ônibus Para Lugar Nenhum
Old Yellow House - by Papermau - Velha Casa Amarela
Volkswagen Transporter Van - by Papermau - Brazilian Kombi
Lake`s House Refuge With Some Improvements - by Papermau