More one Volkswagen Type II paper model, this time a Lowrider version with detached bumps.
Mais uma Kombi para a coleção, dessa vez uma rebaixada, ou lowrider, com pára-choques destacados.
The model occupies only one sheet and easy to download directly from Google Docs. Enjoy!
O modelo ocupa apenas uma folha de papel e pode ser baixado facilmente, direto do Google Docs.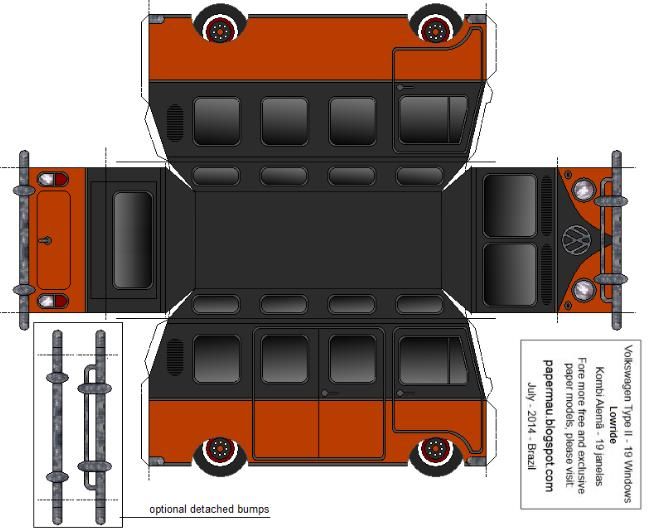 Download:
Volkswagen.Kombi.Type.II.Lowrider.Paper.Model.by.Papermau.Download.Now!
More Paper Models of Cars and Vehicles related posts:
Alfa Romeo GTA 1300 Paper Car In SD Style - by Metmania
Miura Paper Car In SD Style - By Mazda Family
New York Yellow Cab In SD Style - by GT40 - via Pepakura Gallery
Camaro Bunblebee In SD Style - by Bamboogila - Camaro Amarelo