This stand/diorama of a Guardhouse Paper Model With Sandbag Barricade fits nice with 1/25 scale figures and with Playmobil miniatures.
If you liked this model, you can easily download it directly from Google Docs.
The Sketchup version (3D model) is also available for download.
Esse stand/diorama de uma Guarita Militar com Barricada de Sacos de Areia fica legal com figuras em escala 1/25 e também com miniaturas Playmobil.
Se gostou deste modelo, você pode baixá-lo facilmente direto do Google Docs. A versão em Sketchup (modelo em 3D) também está disponível para download.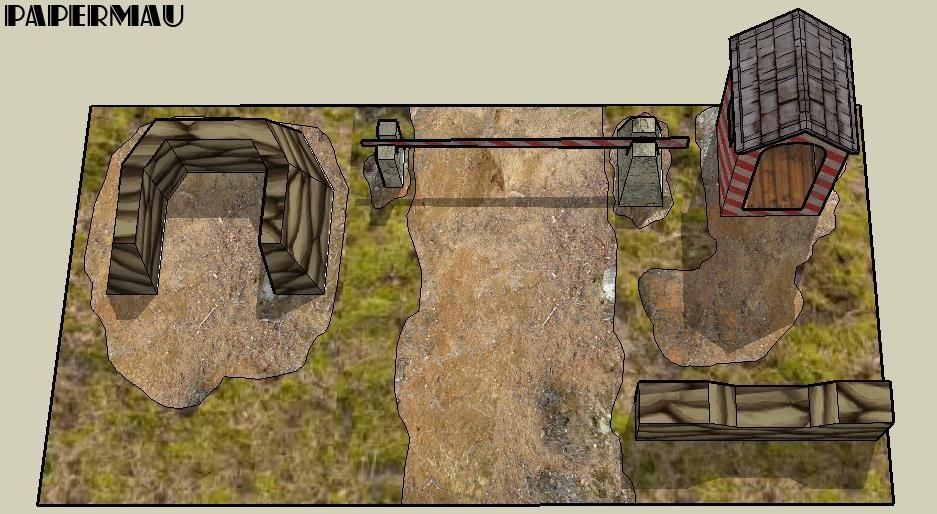 Link to download the model:
Guardhouse.With.Sandbag.Paper.Model.by.Papermau.Download.Now!
Link to Sketchup 3D model:
Guardhouse.With.Sandbag.Barricade.by.Papermau.Sketchup.Model
More Paper Models in 1/25 Scale related posts:
The Pirate Cove Diorama Paper Model - by Papermau - Download Now!
Flat Wagon Paper Model In 1/25 Scale - by Lubosch - via Papermodelers.Sk
Play House Papercraft In 1/25 Scale - by Papermau
WW2`s German Tank Tiger I Paper Model In 1/25 Scale - by Rocketmantan