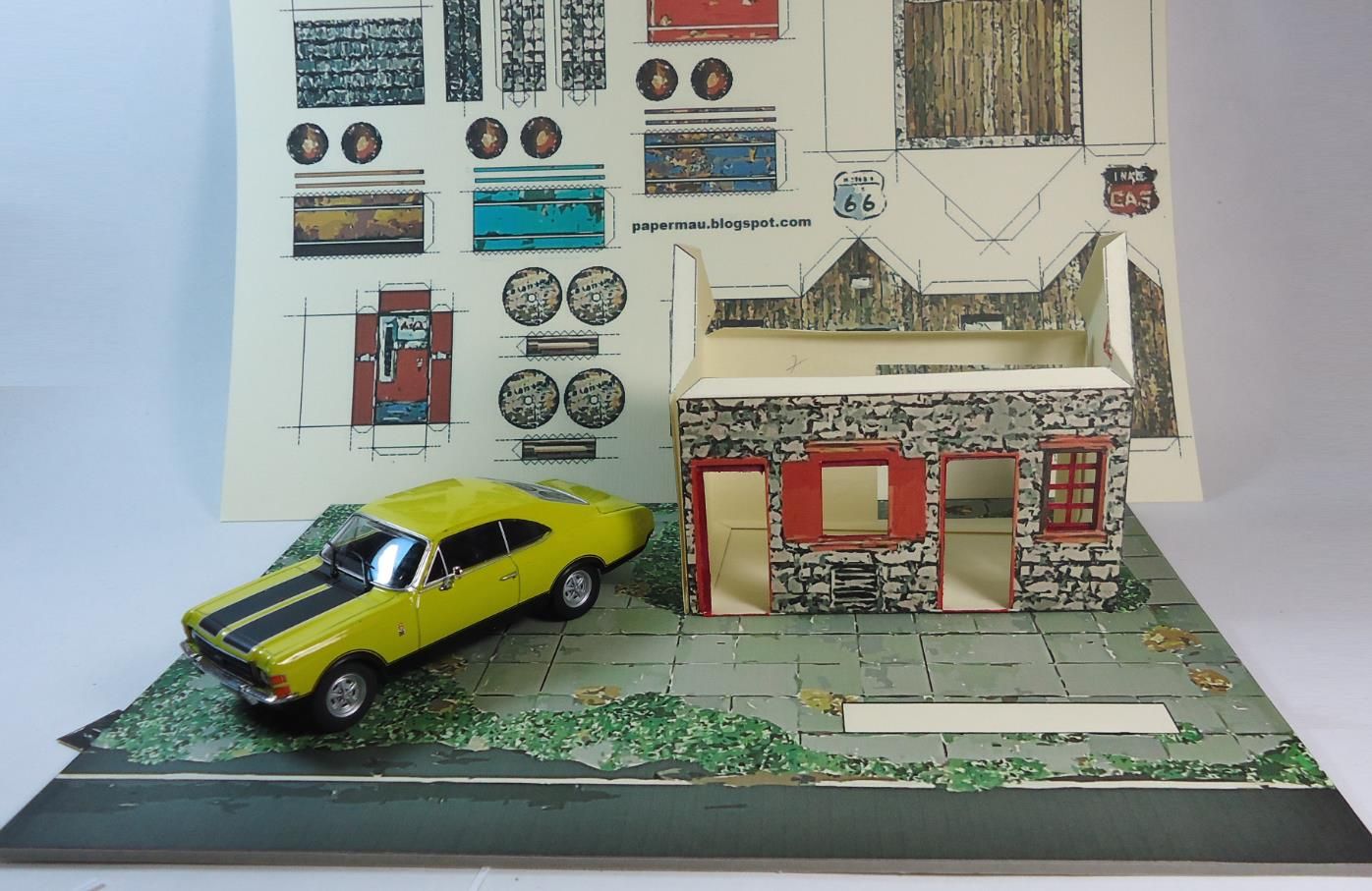 Here is the first part of the assembly of the Vintage Service Station - Oil Painting Version. In this post you can see the printed templates and the beginning of the assembly.
For size reference I put a miniature of the Brazilian Chevrolet Opala SS 1976 in 1/43 scale. this scale fits perfect for this diorama. More soon.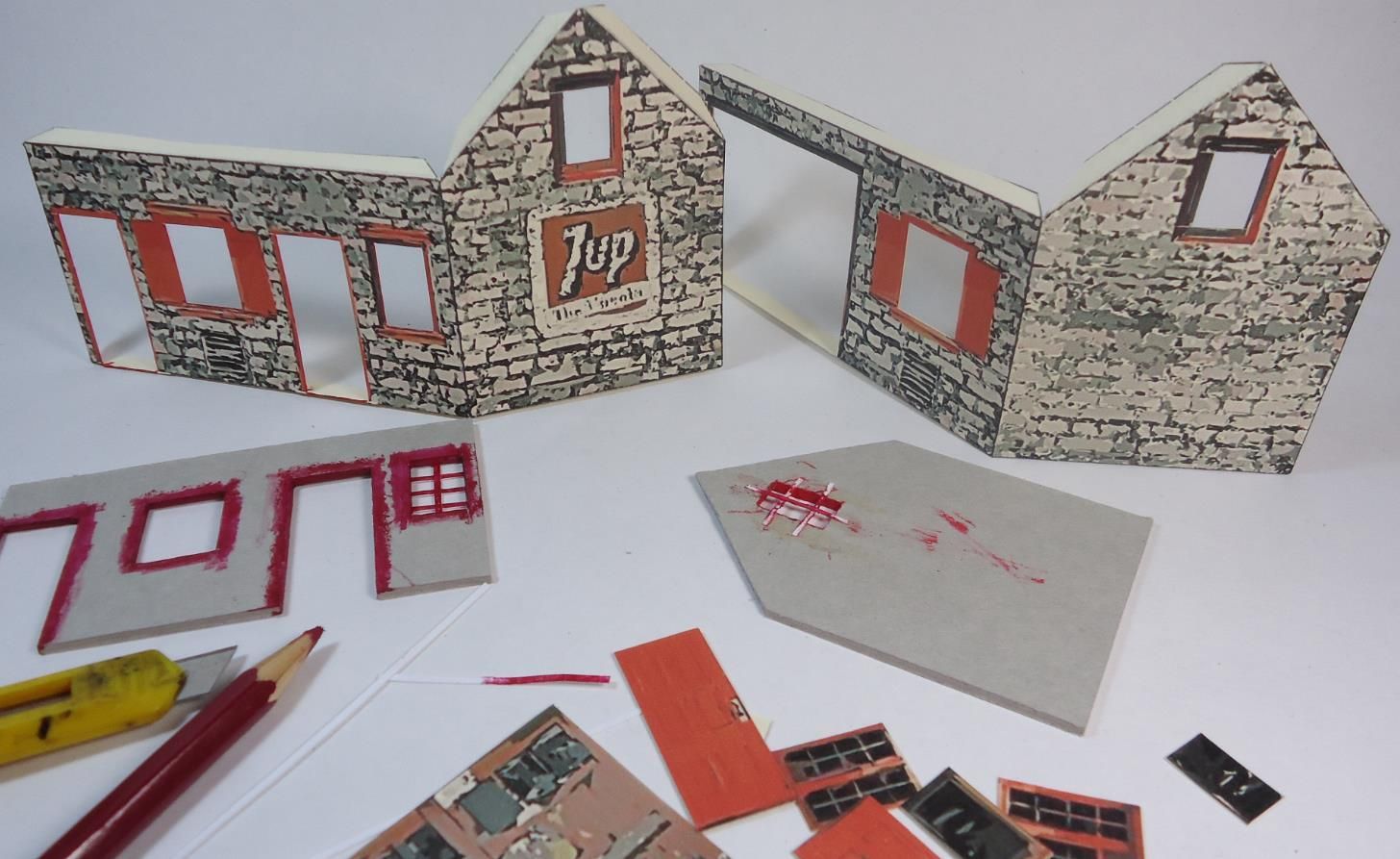 Aqui está a primeira parte da montagem da Estação do Antigo Posto de Serviços - Versão Pintada à Óleo. Neste post você pode ver as folhas impressa e o início da montagem.
Para uma referência de tamanho coloquei uma miniatura do Chevrolet Opala SS 1976 na 1/43 de escala. Essa escala se mostrou perfeita para este diorama. Mais em breve.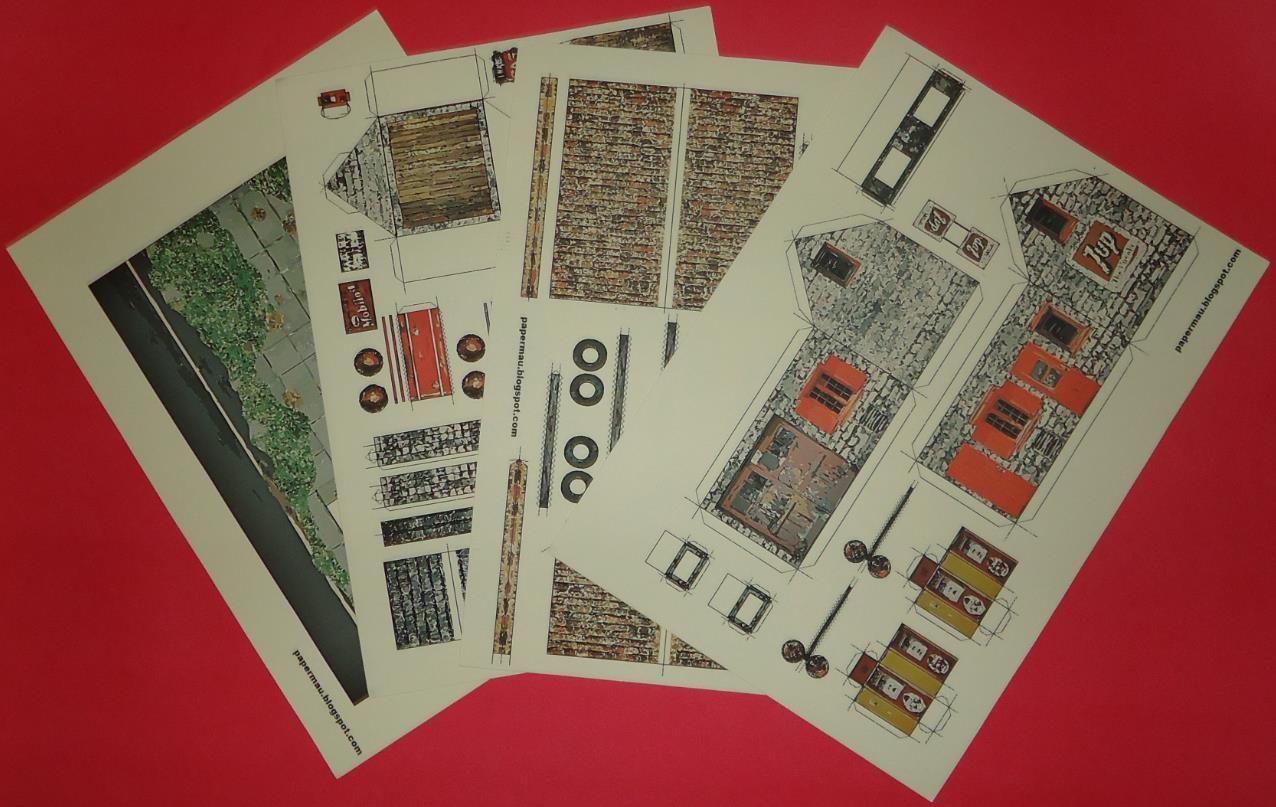 More The Vintage Service Station Paper Model - Oil Painting Version related posts:
The Vintage Service Station Paper Model - Oil Painting Version - by Papermau - Next Project
The Vintage Service Station Paper Model - Oil Painting Version - by Papermau - Some Advances
More Paper Models in 1/43 Scale related posts:
Stalker - Stalker Diorama - by Vger1981 - via Papirove Modelarstvi
Team 2CV Cross Minitub43 Paper Model by Camille & Michel Cerfvoliste - via Le Forum En Papier
ZIL 41041 Russian Vehicle Paper Model In 1/43 Scale - by Flanker
Camp-Inn Trailer With Interior - by Tesserault - Trailer De Viagem Francês