I am playing with textures in this old model, originally posted here at the blog in July 2011. Download very soon.
You will find the link to the original Vintage Service Station paper model at the end of this post.
Eu estou brincando com texturas neste modelo antigo, originalmente postado aqui no blog em julho de 2011. Download em breve.
Você encontrará o link para o Vintage Service Station original logo abaixo, no final deste post.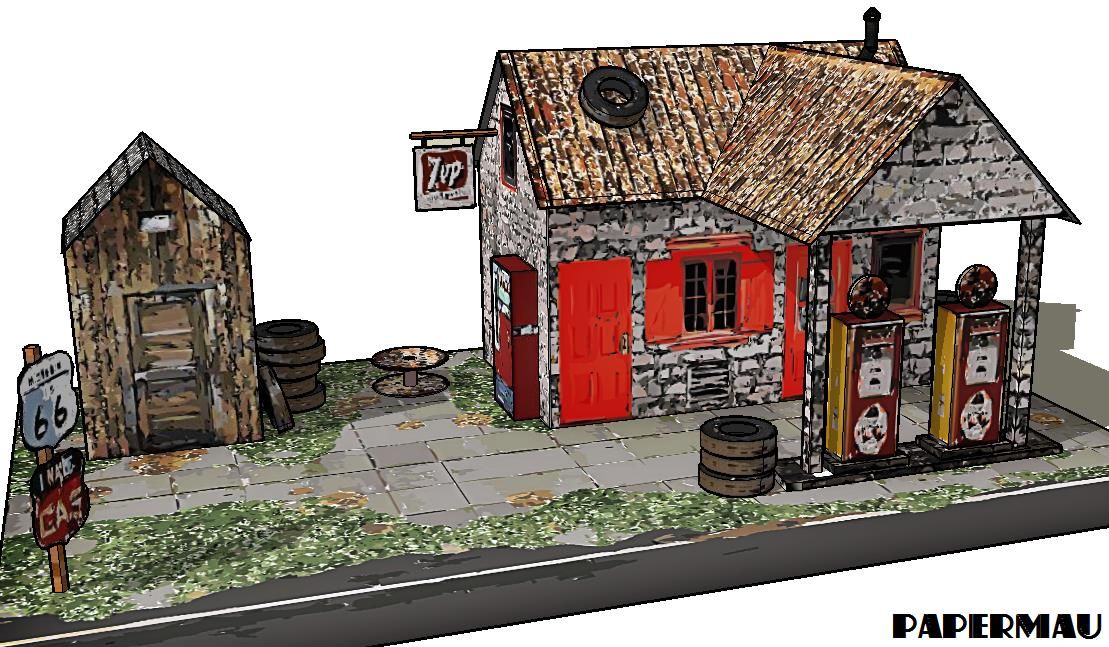 Link:
Vintage.Service.Station.Paper.Model.by.Papermau.Download.Now!
More Papermau Next Projects related posts:
The Fishing Boat Papercraft In 1/24 Scale - by Papermau - Part III
The Wrecked Truck Paper Model - by Papermau - Next Project
The Limo Paper Model - by Papermau - Some Advances
Medieval Dock Paper Model - by Papermau - Some Advances