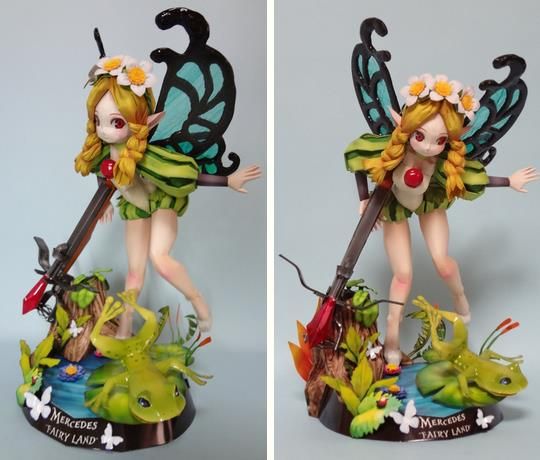 This masterpiece model was created by Japanese designer Kujira. This is Mercedes, the young fairy from Odin Sphere videogame.
Mercedes is one of the five protagonists of Odin Sphere, she is a young fairy that resides in the forest of Ringford.
To view and print this model you will need Pepakura Viewer Free Version (link at the end of this post).
Esta obra de arte em papel foi criada pelo designer japonês Kujira. Esta é Mercedes, a jovem fada do videogame papra playstation 2, Odin Sphere. Mercedes é uma das cinco protagonistas de Odin sphere. ela mora na floresta de Ringford.
Para visualizar e imprimir este modelo você precisará do Pepakura Viewer Versão Gratuíta (link no final deste post).
Link to download the model:
Odin.Sphere.Mercedes.The.Young.Fairy.Paper.Model.by.Kujira.Craft
Link to Pepakura Viewer Free Version:
Pepakura.Viewer.Free.Version.Official.Page
More Paper Dolls related posts:
Chibi Madoka Magica Paper Dolls - by Tsunyandere
Momiji Paper Doll In Anime Style - by Pontacerone
Paper Dolls In Chibi Style by - Hetalia Papercraft - via DeviantArt
Tachibana Kanade Paper Doll - by Ani Papercraft - Boneca Estilo Anime