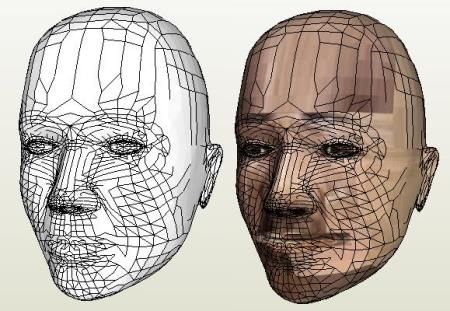 A really cool and unusual paper model of a Human Head in 1/1 scale created by designer Saeid72. You can change textures using Pepakura Viewer Free Version Program, as I do in the images of this post. Perfect for cosplayers.
To view and print this model you will need Pepakura Viewer Free Version (link at the end of this post).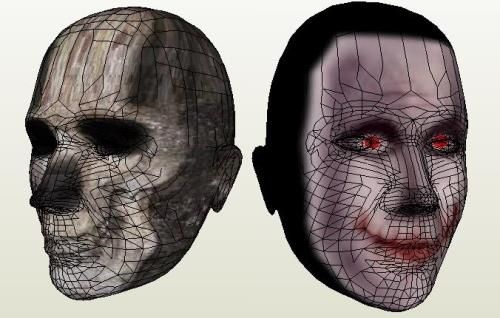 Um modelo de papel bem legal e incomum de uma Cabeça humana na escala 1/1 criada pelo designer Saeid72. Você pode mudar as texturas usando o Pepakura Viewer Versão Gratuíta, como eu fiz nas imagens que ilustram este post. Perfeito para cosplayers.
Para visualizar e imprimir este modelo você precisará do Pepakura Viewer Versão Gratuíta (link no final deste post).
Link to download the model:
Human.Head.Paper.Model.In.1/1.Scale.by.Saeid72
Link to Pepakura Viewer Free Version:
Pepakura.Viewer.Free.Version.Official.Page
More Unusual Paper Models related posts:
Anatomy Head Paper Model - by Bert Simons - Cabeça Anatômica
Unusual Paper Models - by Edition 8x8 - Paper Models Alemães
Giant Papercraft Scultures In Ecuador - via io9.com - Esculturas Gigantes De Papel Do Equador
Stop Motion And Papercraft - by Bastelbahn