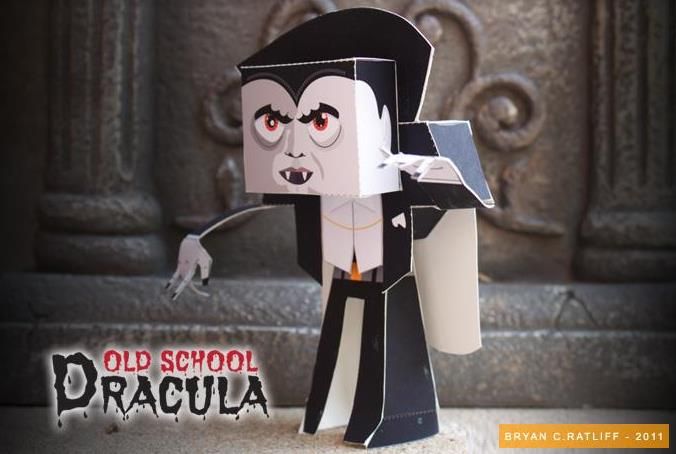 Bryan Ratliff, designer of this cool paper toy, says:
-
"This paper toy is inspired by Bela Lugosi's portrayal of Count Dracula in the 1931 film, Dracula."
Bryan Ratliff, designer deste paper toy bem bacana, diz:
-
"Este paper toy foi inspirado na caracterização do Conde Drácula criada pelo ator Bela Lugosi, no filme Dracula, de 1931."
Link:
Halloween.Special.Old.School.Dracula.Paper.Toy.by.Chemical.9
More Halloween Paper Models related posts:
Zombie In A Barrel - by Papermau - Download Now!
Halloween Special - Ghost Tree Papercraft - by Canon
Witch's House In The Forest - by Papermau - Download Now!
Halloween Special - The Hearse Carriage Paper Model - by Ray O`Bannon