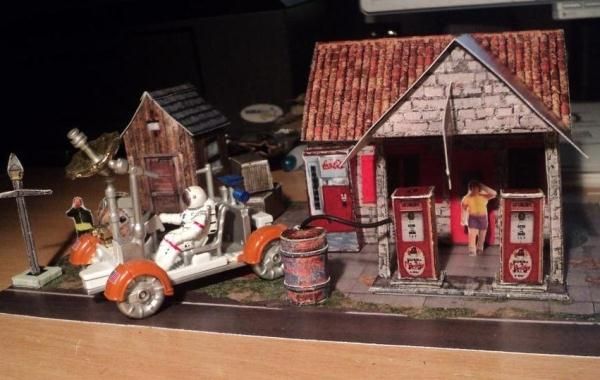 I am very happy because my French friend Barek Aroussi built the Vintage Service Station. I think he did a great job! Thanks, Barek Aroussi, for this nice assembly and for these nice photos!
If you want to build yuor own Vintage Service Station, you find the link to download this model at the end of this post.
Estou muito contente pois meu amigo francês Barek Aroussi montou o Posto de Gasolina Antigo, ou Vintage Gas Station. Na minha opinião, ele fez um ótimo trabalho! Muito obrigado, Barek Aroussi, por esta bela montagem e pelas fotos! Se você quiser montar seu próprio Vintage Gas Station, encontrará o link no final deste post.
Link to the model:
Vintage.Service.Station.by.Papermau.Download.Now
More Papermau`s Models Assembled by Friends:
Brazilian Abandoned House - Assembled by Bosco
Old Church And Medieval Castle - by Papermau - Rescaled To HO Scale - by Pendragon
Route 66 Abandoned Gas Station - Walking Dead`s Custom - by Dave Winfield
Play House Papercraft Assembled by OldSchoolDM