Here two simple paper models of Roman tents for dioramas or RPG games. In the images below you can see two ways to organize a Roman military camp. These models are very simple and easy to assemble, but when placed side by side, give a beautiful effect.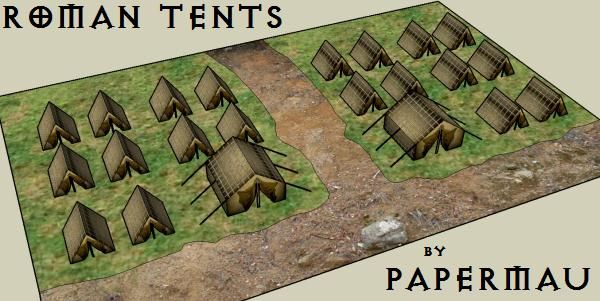 Aqui dois modelos de papel simples de tendas Romanas, para dioramas or RPG games. Nas imagens logo acima e abaixo, você pode ver dois modos de organizar um acampamento militar Romano. São modelos muito simples e fáceis de montar, mas quando dispostos lado a lado, criam um belo efeito.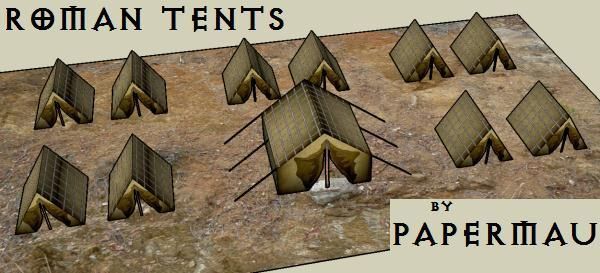 Link:
Tents.From.Roman.Campaign.by.Papermau.Download.Now!
More Paper Models for Dioramas and RPG Games related posts:
Parking Cabin Paper Model - by Papermau - Download Now!
Medieval Dice Tower - by Paper Make It - Torre para RPG Games
Acessories For RPG And Dioramas - by Stones-Edges
One Monk Miniatures - Free Paper Models