Here a small cottage in scale 1/25
, which I did for my
little daughter Maiú
. She ask me a
paper house to play with her ​​Playmobils
, so I did it!
Enjoy!
Aqui, uma pequena casa em escala 1/25
, que eu fiz para
minha filhinha Maiú
. Ela pediu-me uma casa
para brincar com seus Playmobils
, então eis aqui o resultado.
Boa montagem!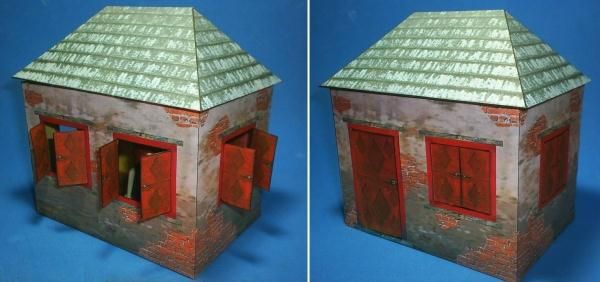 My Little Maiú and The Little House
Download:
Play.House.Papercraft.In.1/25.Scale.by.Papermau
More Papermau Exclusive Architecture and Buildings related posts:
Old West Sheriff`s Office - Some Updates
Roman Castrum In Romania - by Papermau - Download Now!
Little Store Building Desktop Model - by Papermau - Pequena Loja
Brazilian Abandoned House - by Papermau - Download Now