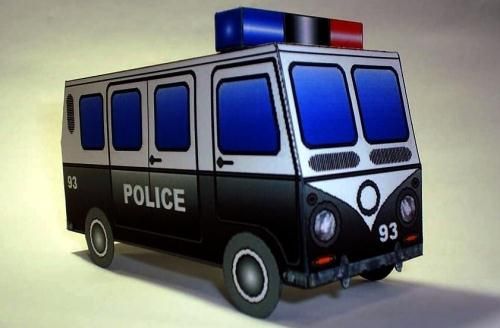 Here a new Kombi to the collection
, now the
Police Kombi.
I also intend to make the
Fire Department Kombi
and the
Ambulance Kombi
very soon. In the .rar file you will find the model
without textures
,
to you make your own Kombi.
The file is in
.BMP format
, so you can open it at
MsPaint or Photoshop
and
easilly color, write and decorate it.
If anyone has trouble downloading the pattern at Deposit Files
,
just leave your email in the comments of this post and then I send the model.

Eia aqui uma nova Kombi para a coleção
, desta vez a
Kombi da Polícia.
Eu pretendo fazer também uma
Kombi dos Bombeiros
e uma
Ambulância
, muito em breve. No arquivo .rar
você encontrará também o modelo sem texturas,
para quem quiser fazer sua própria Kombi exclusiva
. O modelo está em
formato .BMP
, então é só abrí-lo no
MsPaint
ou
Photoshop
e
colorir, escrever, desenhar em cima,
etc. Depois é só
salvar e imprimir
.
Se alguém tiver problemas para baixar o modelo pelo Deposit Files, é só deixar o e-mail nos comments deste post, que eu mando o modelo.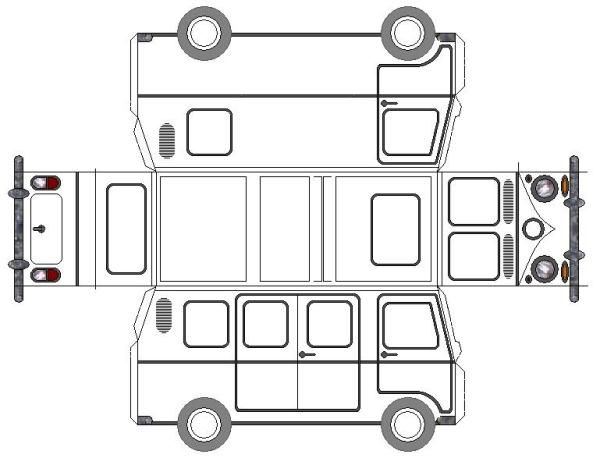 A Low Resolution Blank Model
Link:
Police.Kombi.Paper.Model.by.Papermau.Download.Now!
More "Kombi" Paper Models related posts:
Rock`n`Roll Circus - Kiss Kombi - by Papermau
Rock`n`Roll Circus - Ramones Kombi - by Papermau
Rock`n`Roll Circus - Nirvana Kombi - by Papermau
Rock`n`Roll Circus - The Beatles Kombi - Early Years - by Papermau