Here are
the templates (6 sheets) of
Roman Castrum In Romania
.
The scale
is something close to
HO scale
. Now I'll do the
test-build
and during the process I will post some photos with the various
stages of assembly.
Eis as
pranchas de montagem (6 folhas) do
Roman Castrum In Romania. A escala é algo aproximado à escala HO.
Agora irei fazer construir um
modelo de teste
e durante o processo irei postando as fotos das várias
fases da montagem.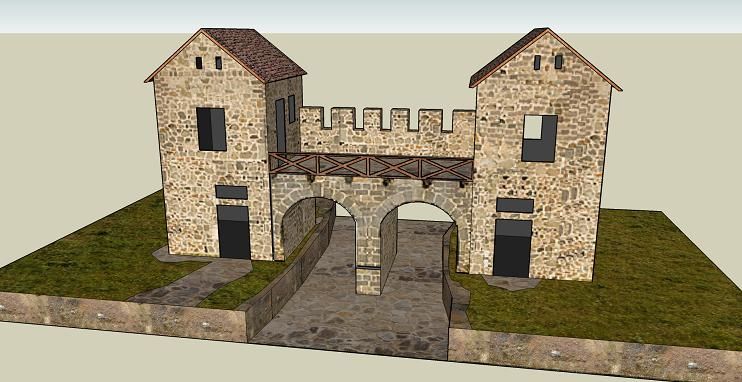 A castrum
was a fortified military building by the ancient
Romans,
sometimes reconstructed.
This model is freely based
in a
gate entrance
located at
Porolissum,
an ancient
Roman city
in
Dacia, Romania.
Um castrum
era uma espécie de fortificação construída pela
antiga civilização Romana,
Muitas vezes ela era recontruída, de acordo com as necessidades militares imediatas dos
romanos.
Este modelo é baseado livremente no
portão de entrada
de uma dessas fortalezas, localizado em
Porolissum,
uma antiga
ocupação romana
em
Dacia, na Romênia.
More Roman Castrum related posts:
Roman Castrum In Romania - by Papermau - First Part
Roman Castrum In Romania - by Papermau - Second Part
Roman Castrum In Romania - by Papermau - Some Advances