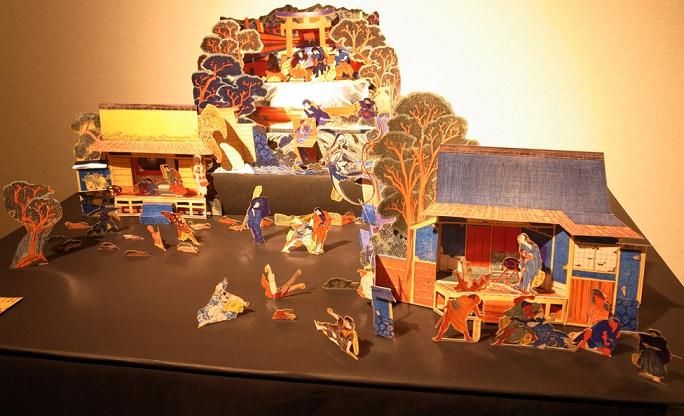 Model Assembled and Photo by Patrick Pasques/Pat Craft
John Wagenseil
, from
Paper Modelers Forum,
found this very
rare, nice and ancient
model of a
vintage Tatebanko
, that shows what appears to be
the struggle of people of one village against evil spirits.
To further improve,
Pat Craft,
a great
French
designer, posted a picture of the finished model, which
he built himself.
I would like to thank
John Wagenseil
and
Pat Craft
for making this post possible. -
Mauther
John Wagenseil
, do
Forum Paper Modelers,
garimpou este
raro, belo e muito antigo Tatebanko japonês,
que parece representar
a luta do povo de um vilarejo contra espíritos malígnos,
um tema recorrente na arte e tradição do
Japão
. Para enriquecer ainda mais este post,
Pat Craft,
um grande designer
francês
, postou no link original, uma foto do modelo terminado, que ele mesmo montou. Gostaria de agradecer a
John Wagenseil
e
Pat Craft
por tornar este post possível.
Link:
Vintage Japanese Tatebanko - by John Wagenseil - via Paper Modelers
More Tatebanko related posts:
Dance Of The Gods At The Heavenly Cave Tatebanko - by Toto
Colossus of Rhodes Tatebanko - by Zio Prudenzio
Jabba's Palace Tatebanko Papercraft - by Goobeetsa - Star Wars Tatebanko
German Tatebanko Or 3D Picture - by Kaukapedia