My friend Vinicius Tavares,
here from
Rondonia,
Brazil,
took the
Roadster "Orange Juice" paper model
and
skillfully passed the templates
, which
were in a very bad quality,
for a
high-resolution vector
. He also
created a completely new poisoned engine
, which left the
Roadster
with a
very cool look
. He
kindly sent me, besides the templates to share here on the blog,
some
pictures of your beautiful work.
What can I say? If it's an honor for me when a friend modeler builds one of my models, imagine when someone even bother to improve one of these models?
-
"Thank you, Vinicius, by the beautiful pictures, the template and the kindness to share them."
-
Mauther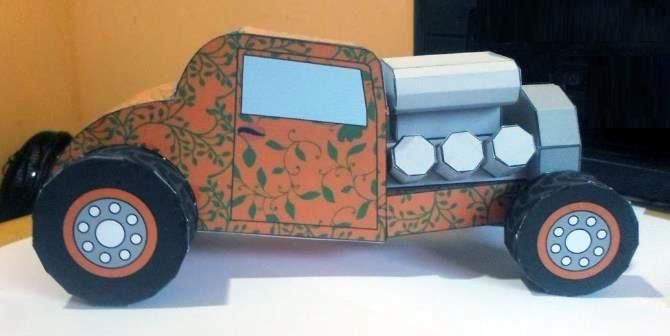 Meu amigo Vinicius Tavares, aqui do Brasil, mais precisamente de Rondônia,
pegou o
modelo de papel do Roadster "Orange Juice"
e com habilidade
passou os templates, que estavam com uma definição muito ruim,
para um
vetorial de de alta resolução
. Ele também
criou um motor envenenado completamente novo,
que deixou o
Roadster
com um
visual bem nervoso.
Ele
gentilmente enviou-me, além dos templates
para compartilhar aqui no blog, algumas
fotos de seu belo trabalho.
O que eu posso dizer? Se é uma honra para mim quando um amigo modelista monta um de meus modelos, imagine quando alguém ainda se dá ao trabalho de melhorar um destes modelos?
-
"Muito obrigado, Vinicius, pelas belas fotos, pelo template e pela gentileza em compartilhá-los." - Mauther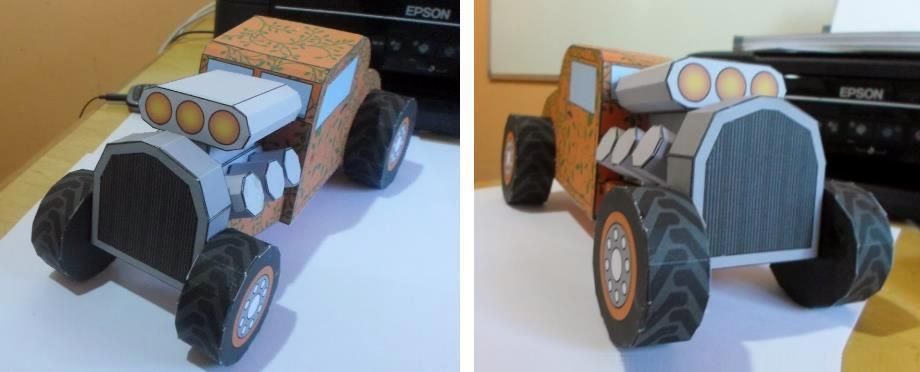 Download Vinicius Version:
Roadster.Orange.Juice.by.Papermau.Custom.Version.by.Vinicius.Tavares
Download Papermau Version:
Roadster.Orange.Juice.Paper.Model.by.Papermau.Download.Now!
More Papermau Models Assembled by Friends:
Vintage Service Station Paper Model - Assembled by Barek Aroussi
Greek Roman Ruins - Assembled by Coscomomo
Suburbia Paper Model Diorama - Assembled by Svanced
Desktop Architecture Series 1 - Assembled by Rabea Tamara Näther