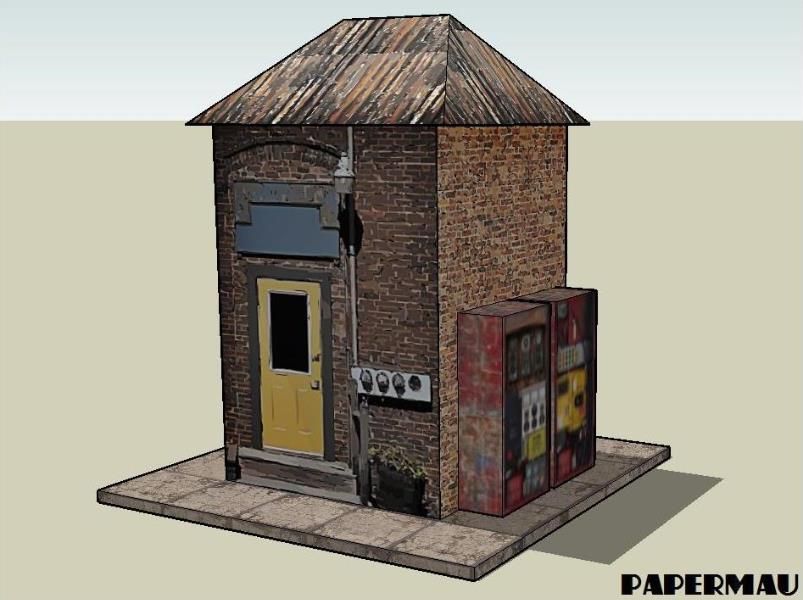 This simple paper model of an Engine Shed in 28 mm, or 1/58 scale, is perfect for Dioramas, RPG and Wargames.
Este modelo de papel bem simples de um Galpão de Máquinas na escala 28 mm, ou 1/58, é perfeito para dioramas, RPGs e Wargames.

The model occupies two sheets of paper: one for the little building and other for the optional base. You can download it easily, directly from Google Docs.
O modelo ocupa duas folhas de papel: uma para o pequenho galpão e outra para a base opcional. Se gostou, você pode baixá-lo facilmente, direto do Google Docs.
Download:
The.Engine.Shed.Paper.Model.For.28mm.Miniatures.by.Papermau.Download.Now!
More Paper Models for RPG, Wargames and Dioramas related posts:
Paper Buildings For RPG Games - by Germy
Buildings And Acessories For RPG Games - by Tommy Gun
Star Wars Paper Models - by Ghost Of Man - Modelos Para RPG Games
Paper Models For RPG Games And Dioramas - by Barrow Hill